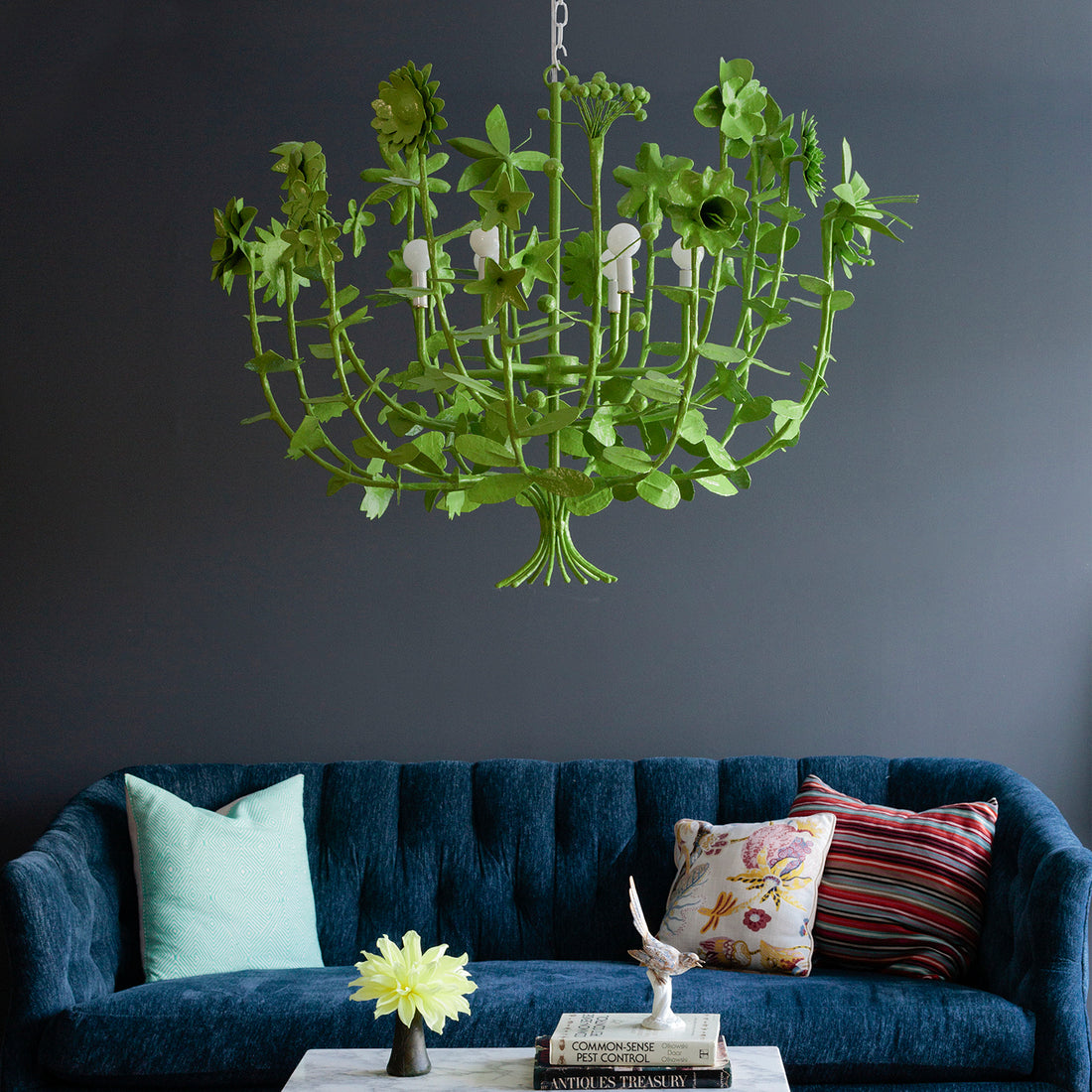 Very Chihuahua Chandelier
When a client with a store called 'Very Chihuahua' asks you for an extra large Terrell Swann Chandelier, what do you say?! Go BIG or go home! It's very safe to say this chandelier is verrrrryyy chihuahua. You'll find that each flower is a special gift for your eyes. Nestled in the middle of the bouquet is a six arm light cluster. Fabricated of iron and covered in papier mache by our artisans in Mexico and finished with 2 layers of low VOC paint and a water based varnish.
Details
Comes with 3 feet of white chain and a white canopy
Need extra chain and cord?

 

Click HERE.
Accepts six 40 watt candelabra bulbs 
31"h x 47" dia
Freight Item ($149 surcharge)
UL listed
The Most AMAZING Chandelier
You cannot find a statement piece like this one anywhere! Everyone that comes in my kitchen is mesmerized by the detailed artisan workmanship. Gorgeous!
We think our artisans are the bestest too!!! Thanks, Wendy.
Unfortunately it was damaged and shipment and I was broken off what
handcrafted & high quality
Worth the Wait
By collaborating with local artists in San Miguel de Allende, we blend modern style with timeworn techniques that have been passed down for generations. The result is handcrafted, high quality, and one of a kind - just like you and your home!
the stray dog way