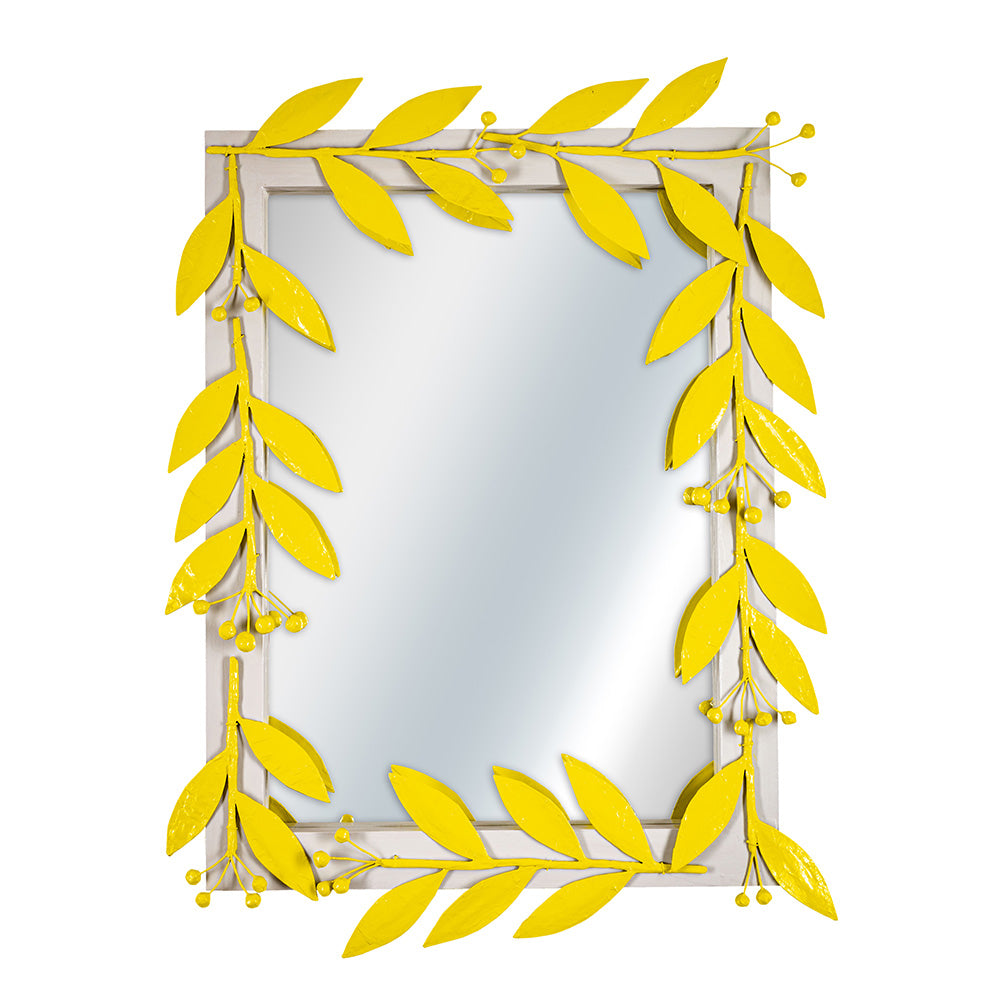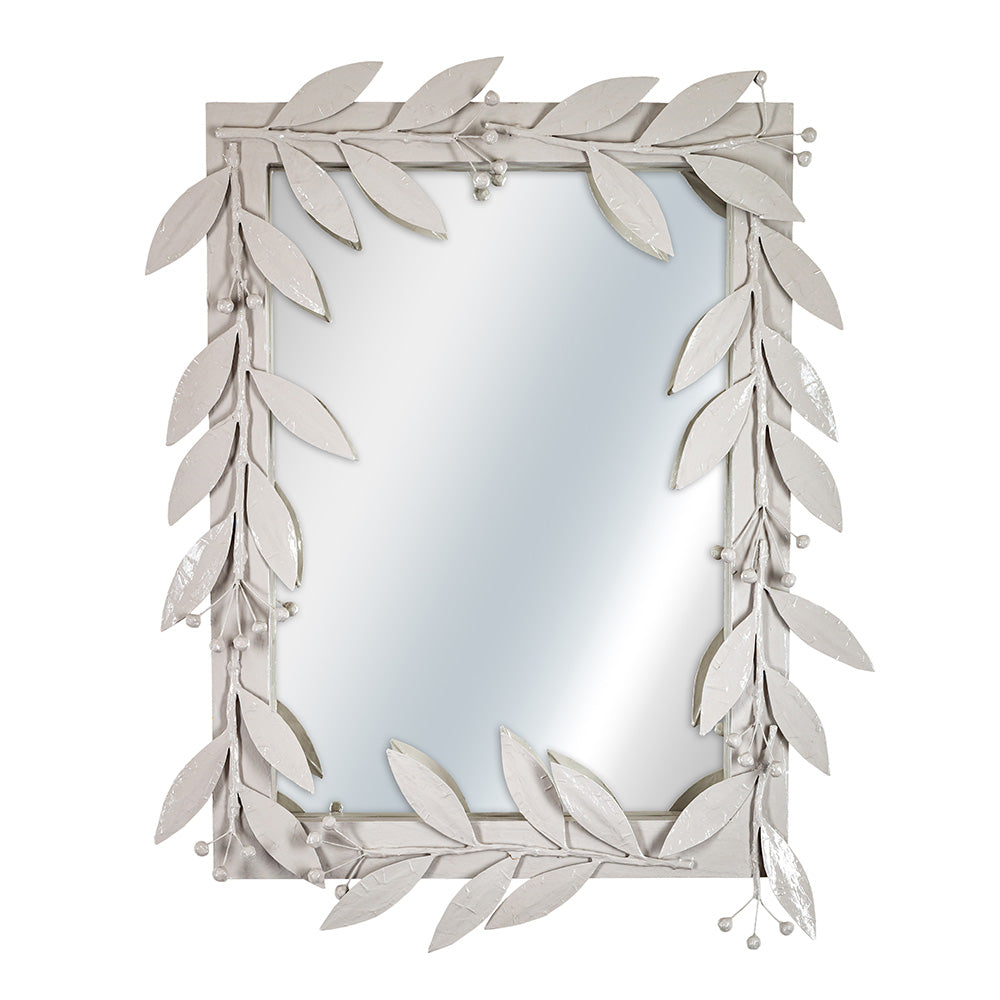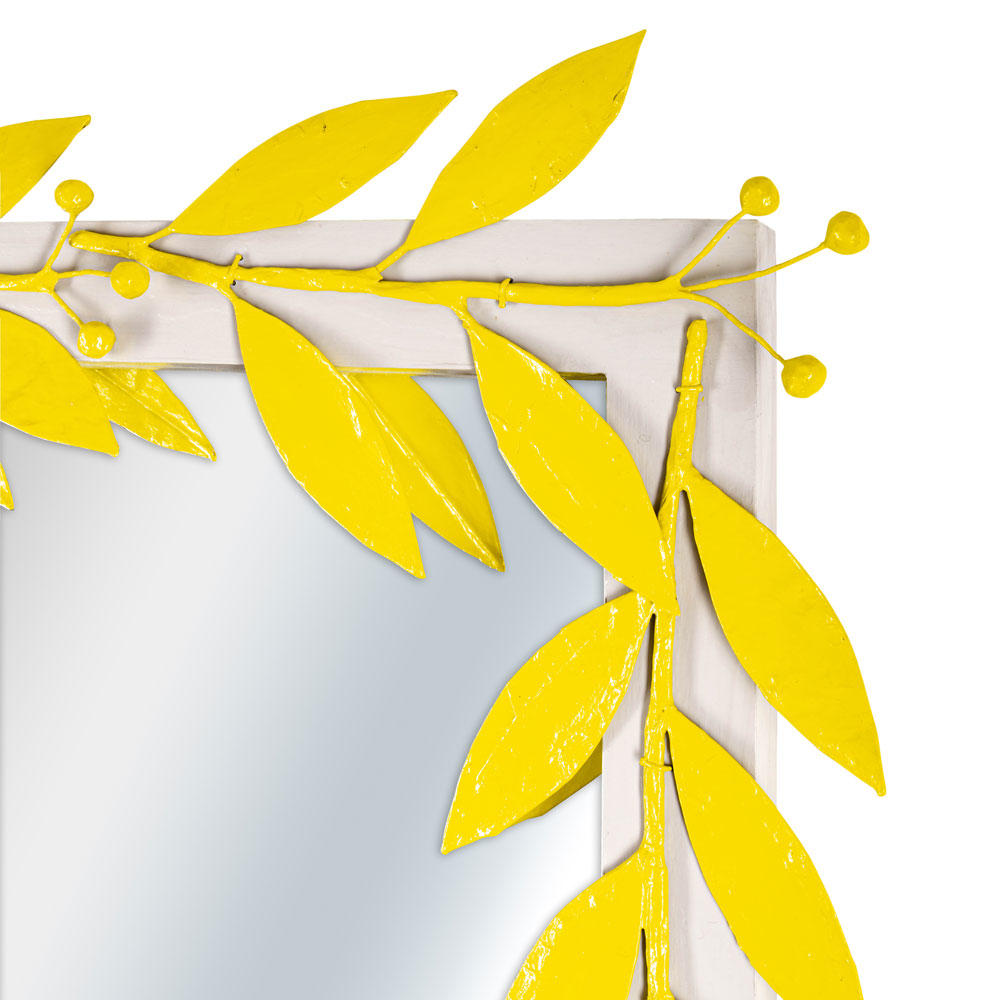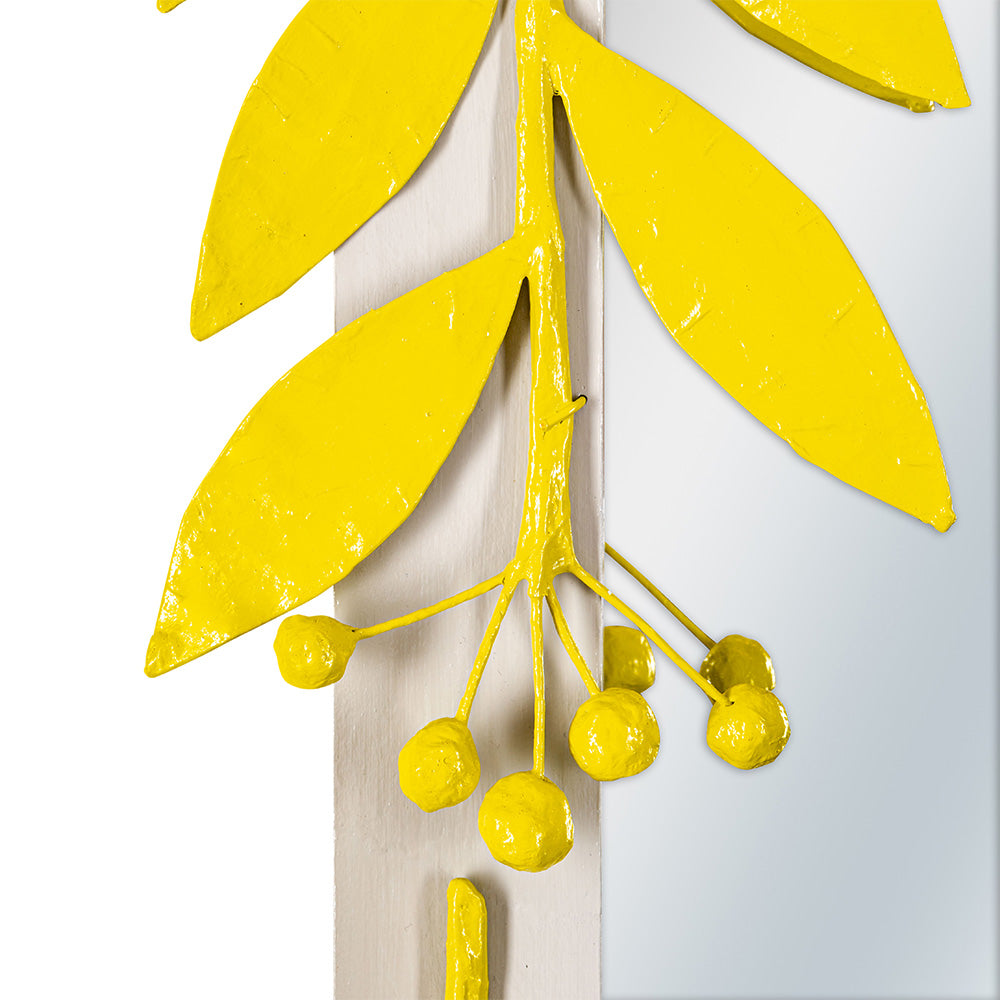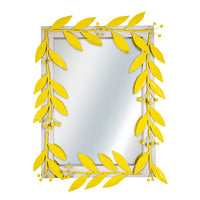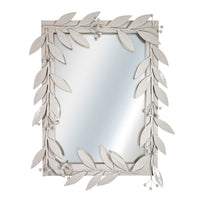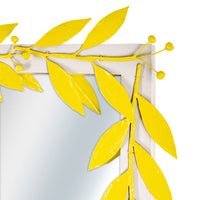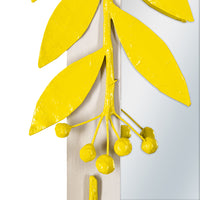 Leafy and lovely , the Maybelle Mirror is adorned with a vibrant vine creating an animated , lush look. The frame is hand crafted from iron , covered in layers of papier mache then garnished with the lively papier mache vine. All artisan built and finished with non toxic paint and a water based poly.
Details
35" h x 27" w

Mirror only 27"h x 19"w
Freight Item ($149 surcharge)

The Chartreuse option has a Stone Harbor frame
The Stone Harbor option has a Stone Harbor frame and Stone Harbor leaves
The White option has Douglas Fir leaves
The Red option has Eraser Pink leaves
The Eraser Pink option has Forest Moss leaves
Each product has been photographed and digitally recolored. The product you receive may appear slightly different than our photograph on the website.

For more details about our colors, visit our Color Page.

If you'd like to order a swatch card to see our colors in person, get one for free here.
WARNING: This product can expose you to chemicals including: lead which is known to the State of California to cause cancer and birth defects or other reproductive harm. For more information, go to www.P65Warnings.ca.gov
The warning listed on our website is in accordance with a law implemented by the state of California called Proposition-65. Under this regulation, California law requires businesses to provide warnings for products containing chemicals that the state of California has identified as carcinogens or reproductive toxins. Recent amendments to this law require any retailers selling to California residents to list this warning on their website.
There are currently almost 1,000 substances on the Proposition-65 list, ranging from cigarette smoke and asbestos to aspirin and wood dust. One of the materials listed is lead, and because most light fixtures contain brass in the sockets or in the frames of the shades, we are required to put this warning label on our light fixtures. Brass is a metal alloy consisting of copper, zinc and small amounts of lead, which is what triggers the "lead" warning under California Proposition-65 since lead has been shown to cause cancer when it is ingested.
We hope that this explains things a little more clearly. If you have any additional questions, we would suggest visiting the website mentioned above for more information and the complete list of substances that require warnings under Proposition-65.
handcrafted & high quality
Worth the Wait
By collaborating with local artists in San Miguel de Allende, we blend modern style with timeworn techniques that have been passed down for generations. The result is handcrafted, high quality, and one of a kind - just like you and your home!
the stray dog way