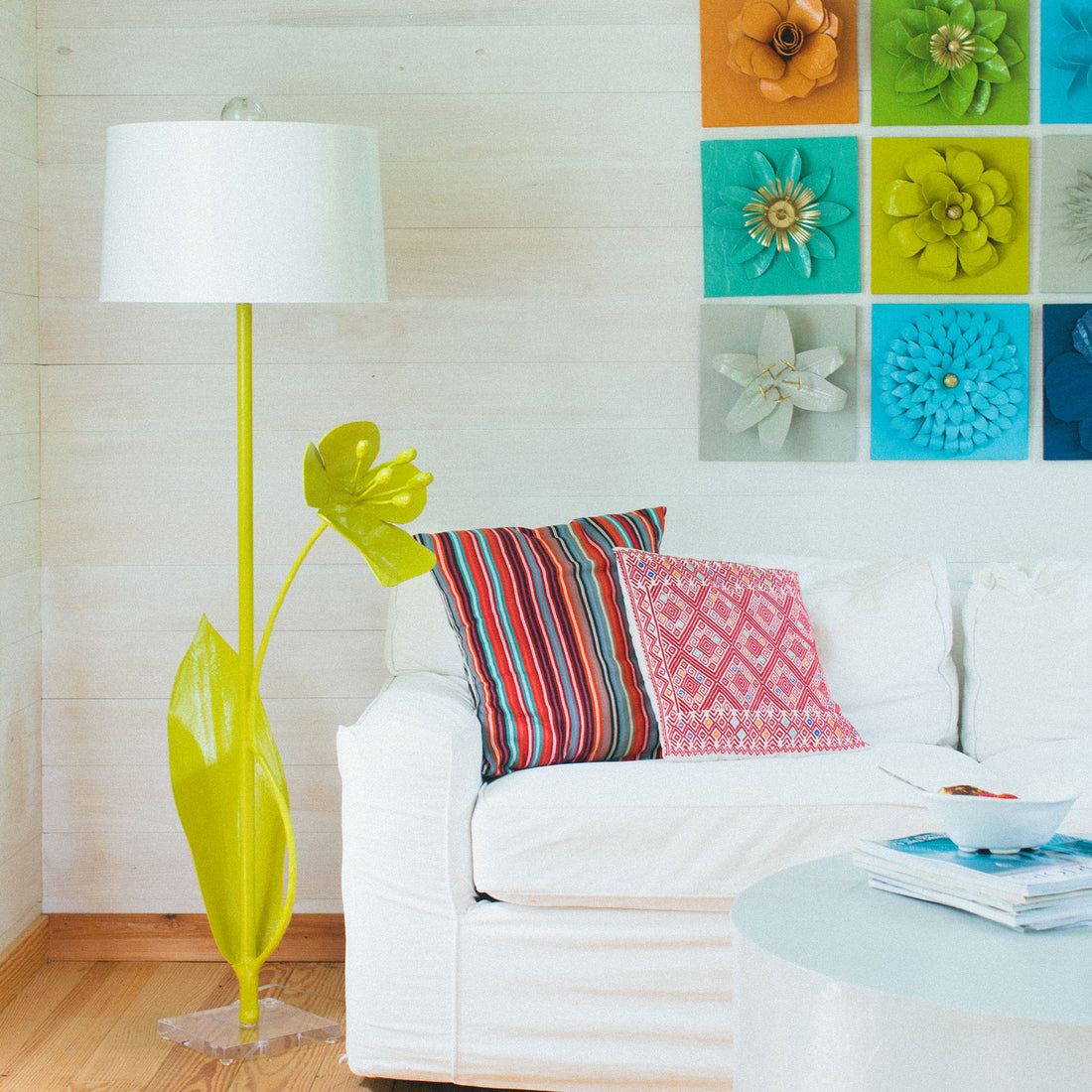 A lovely, billowing bloom, Mariana is a rare beauty. Graceful and powerful -- a stunning work of art. This vibrant floor light is formed of papier mache over metal by our talented artisans in Mexico. Mariana comes with a painted paper shade, a mouth blown glass finial and an acrylic foot.
Details
Accepts one 100 watt Type A bulb and can take a 3-way bulb
63 x 25dia, foot 9 x 9 
shade alone, 12 x 19dia
handcrafted & high quality
Worth the Wait
By collaborating with local artists in San Miguel de Allende, we blend modern style with timeworn techniques that have been passed down for generations. The result is handcrafted, high quality, and one of a kind - just like you and your home!
the stray dog way