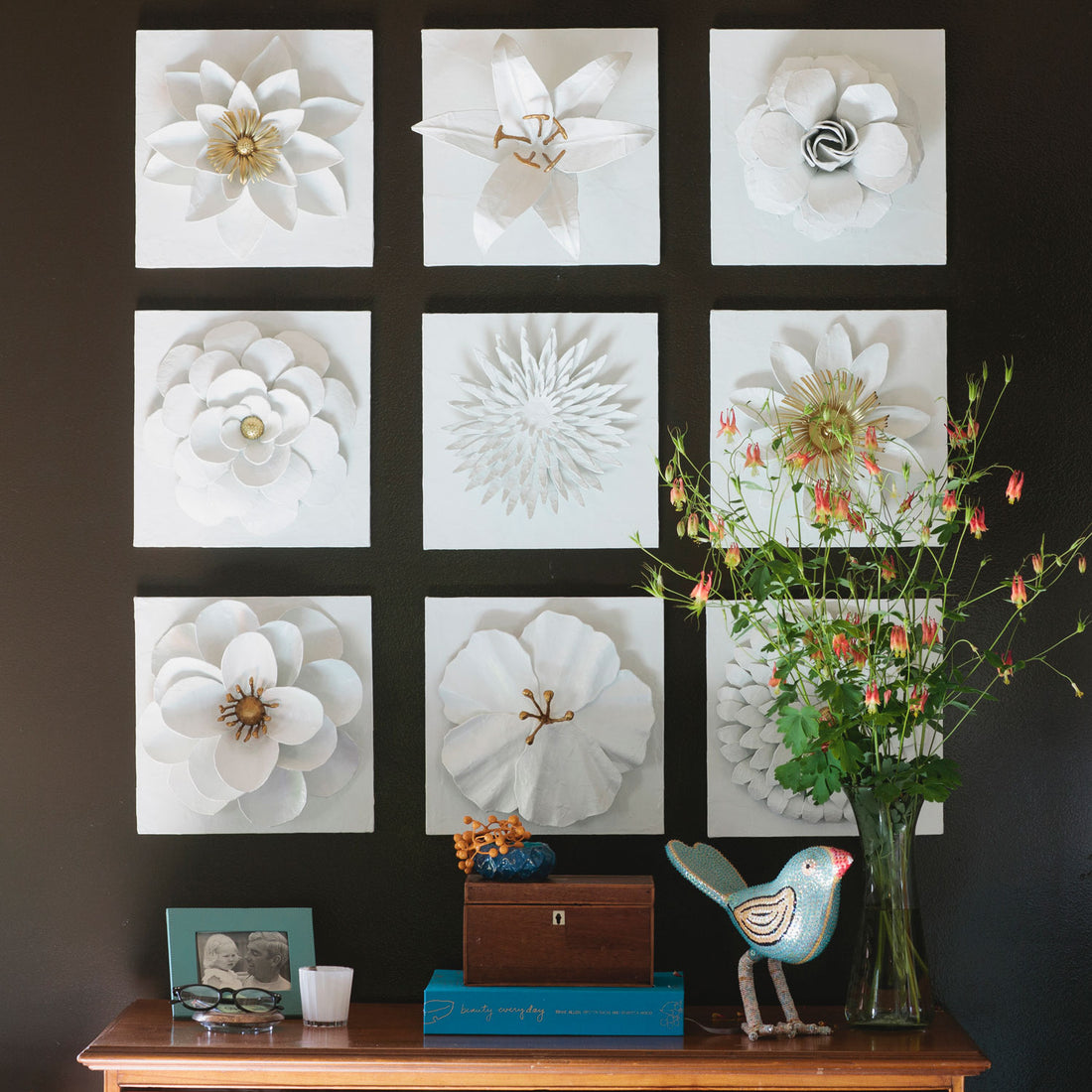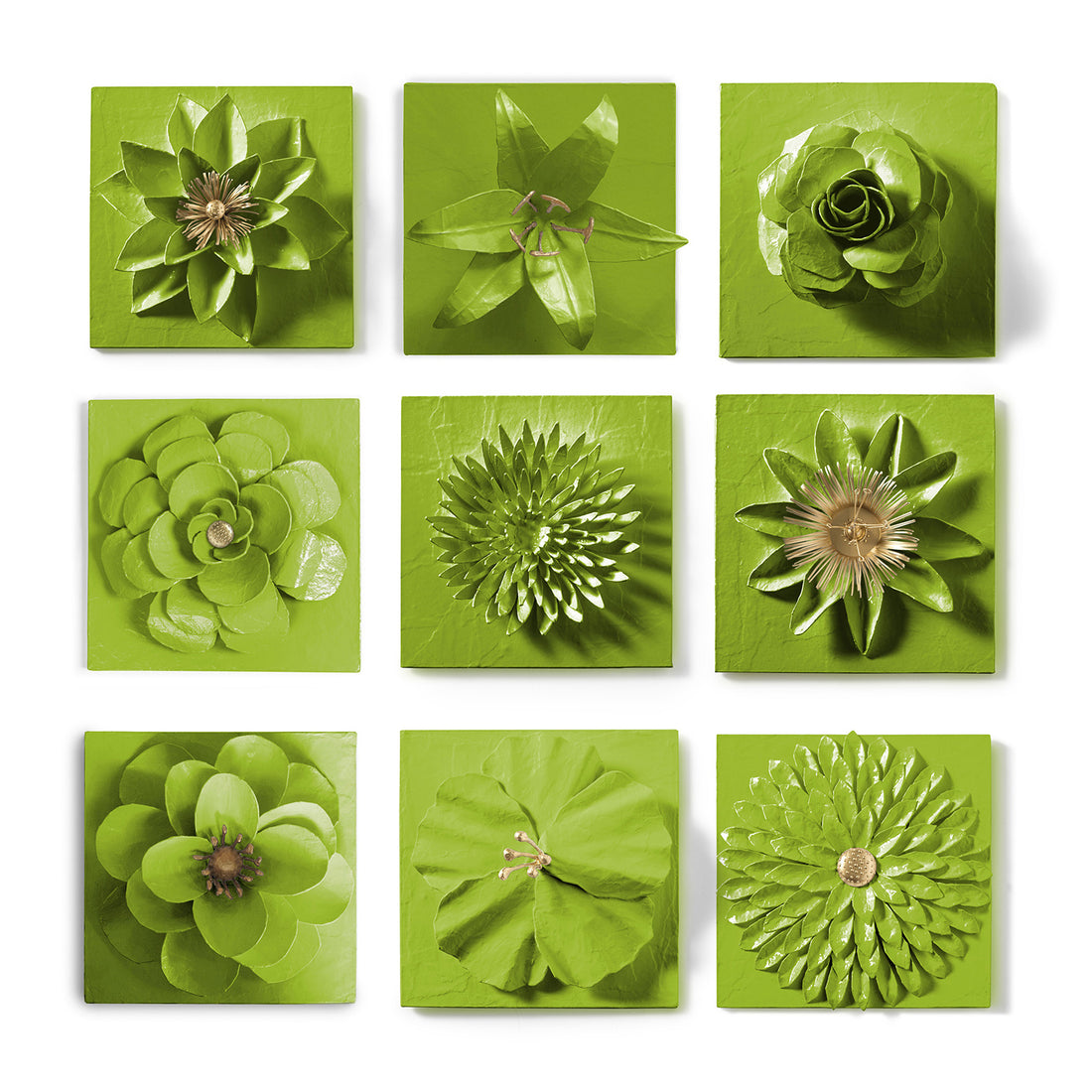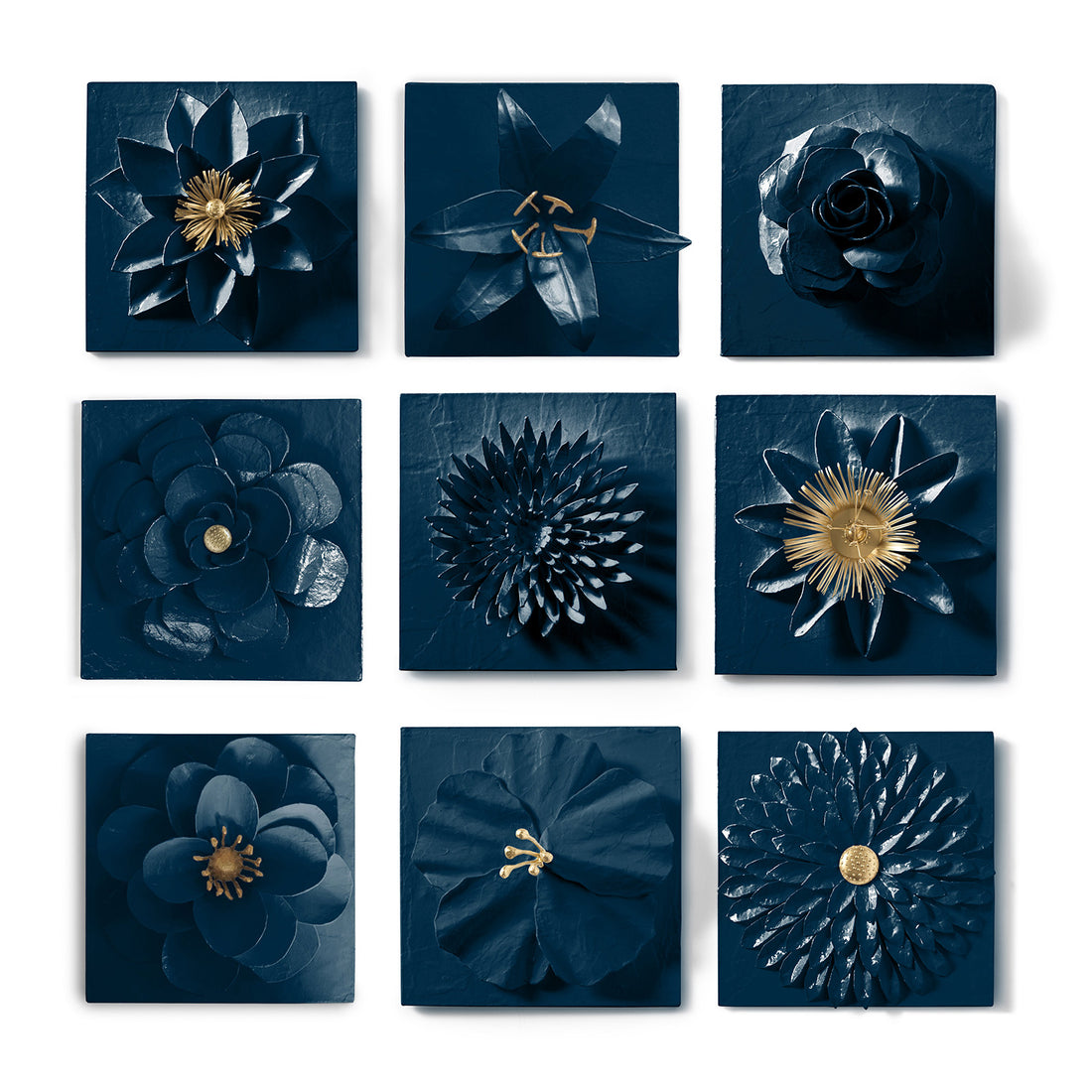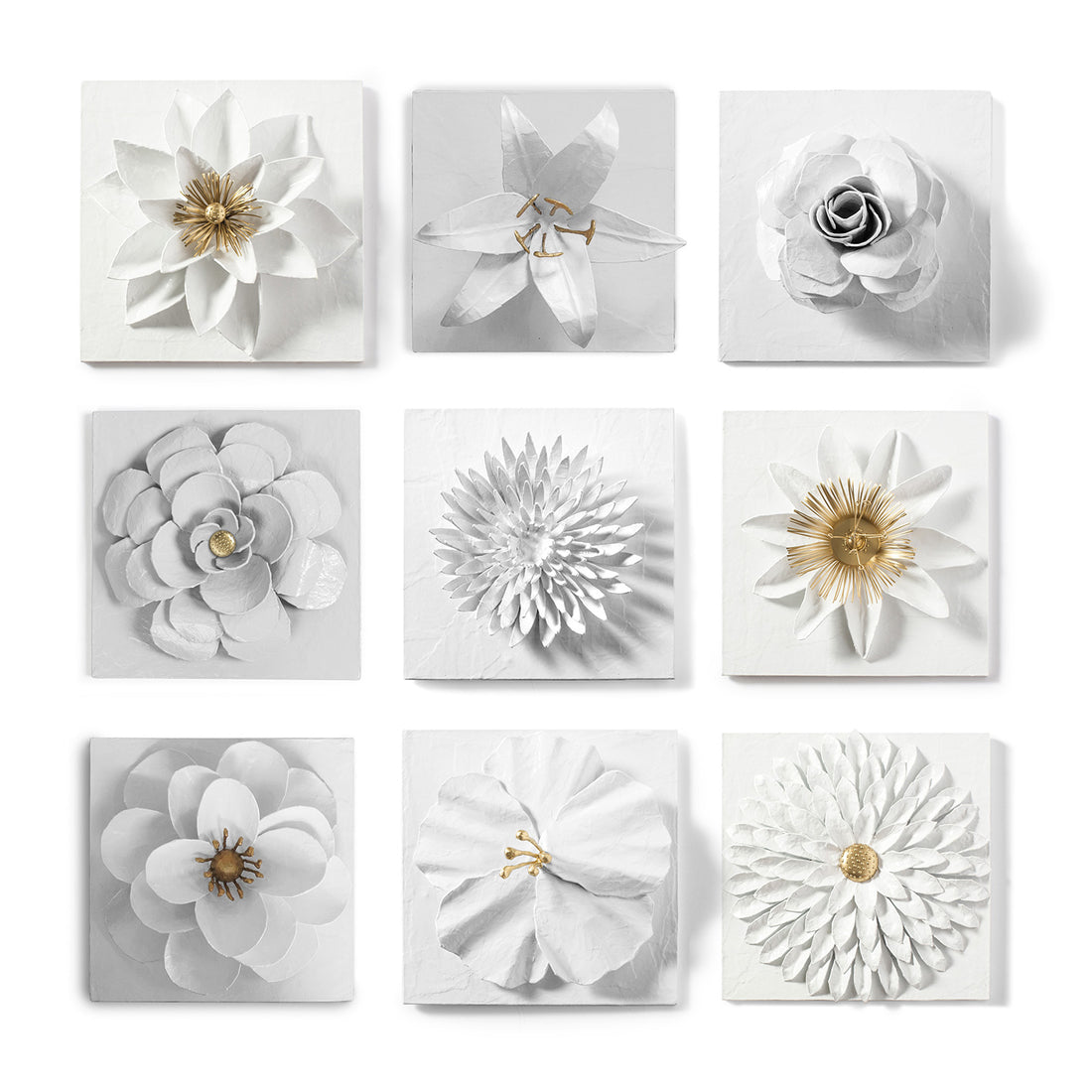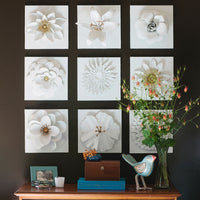 This collection of unique wall tiles displays these nine beautiful flowers: Camellia, Chrysanthemum, Dahlia, Hibiscus, Lily, Lotus, Passion Flower, Rose, and Zinnia. Built with a wooden base surrounded by flowers sculpted out of papier-mâché. Covered with two coats of non toxic paint and a poly coat.
Details
Handmade by artisans in Mexico
Each tile 12 x 12
Also sold individually
handcrafted & high quality
Worth the Wait
By collaborating with local artists in San Miguel de Allende, we blend modern style with timeworn techniques that have been passed down for generations. The result is handcrafted, high quality, and one of a kind - just like you and your home!
the stray dog way