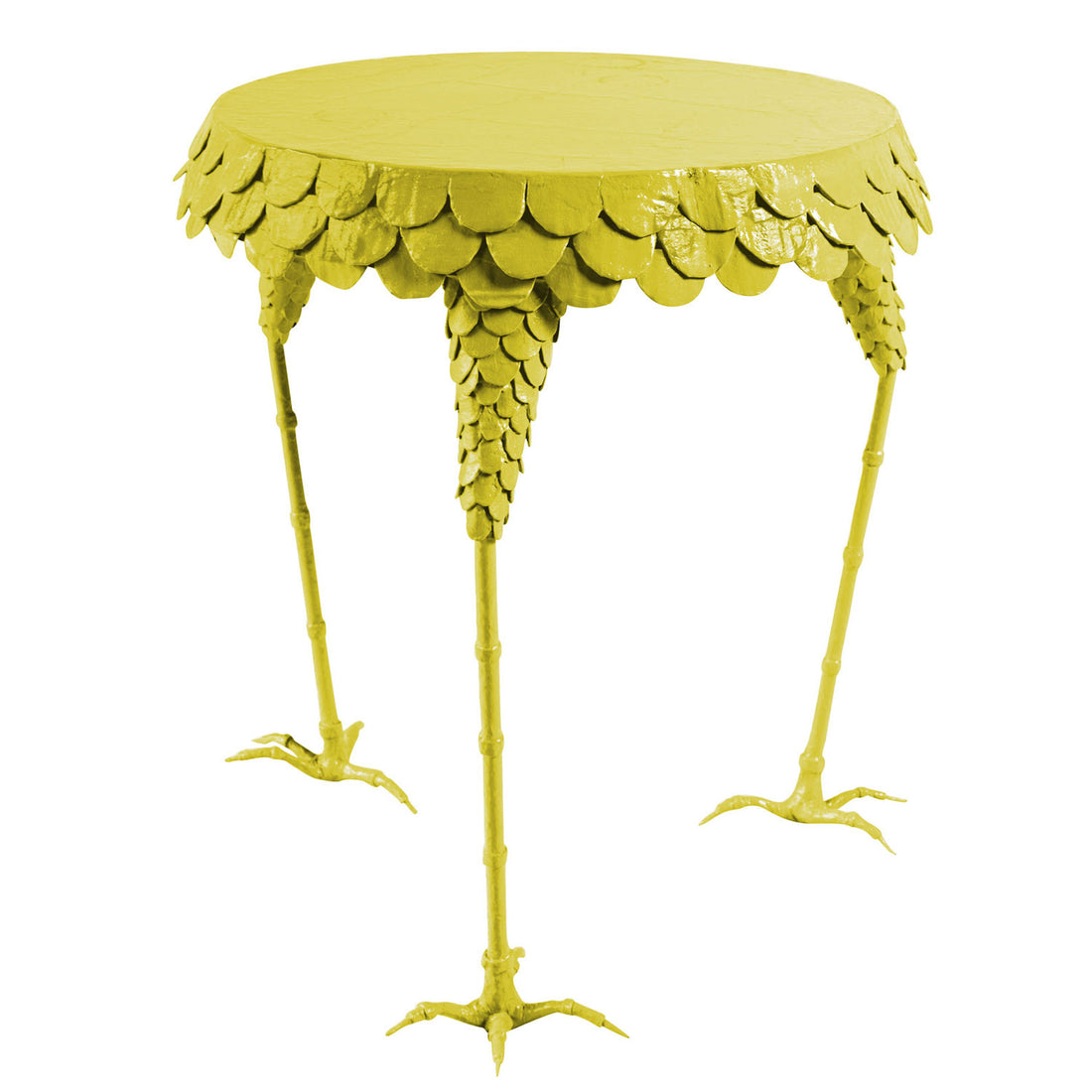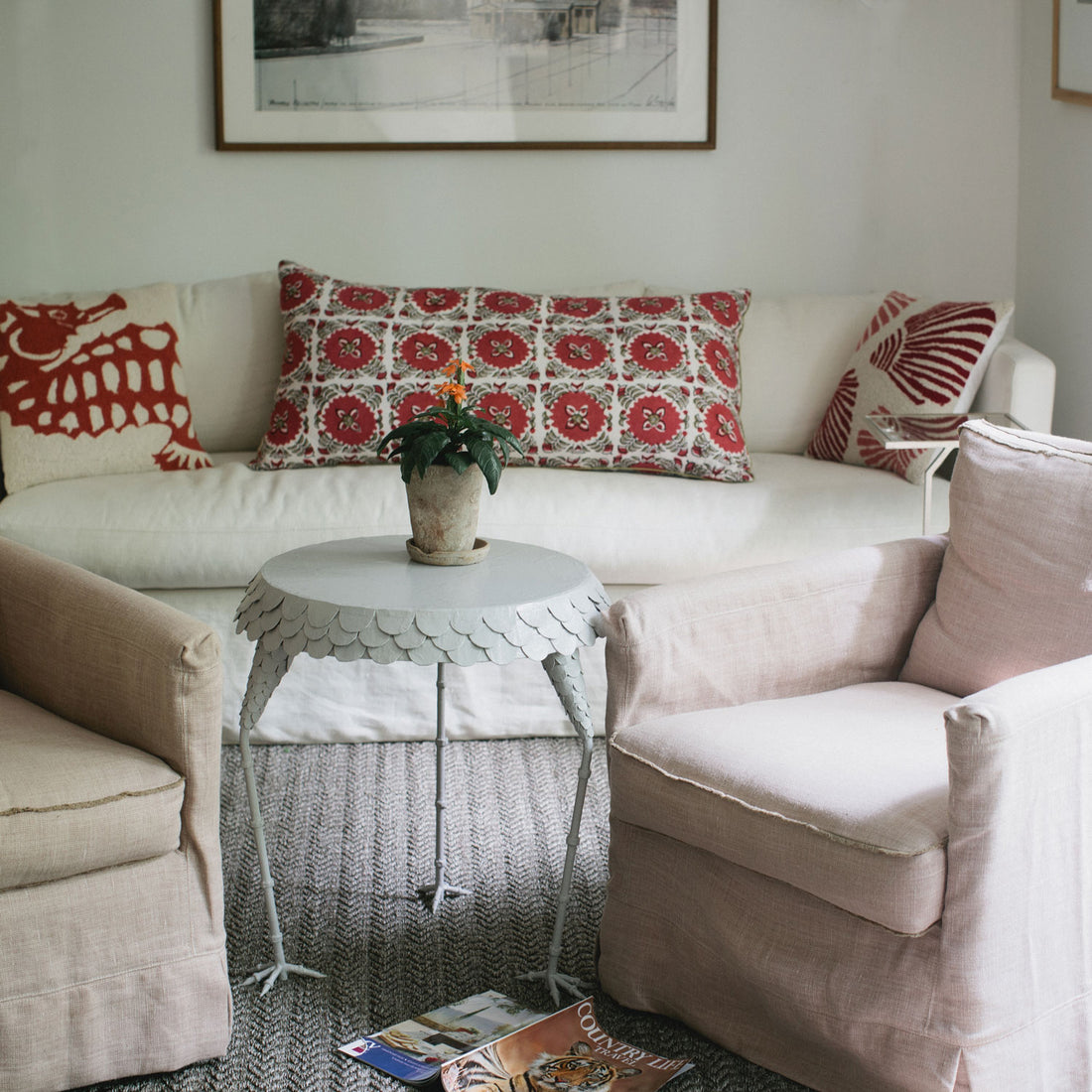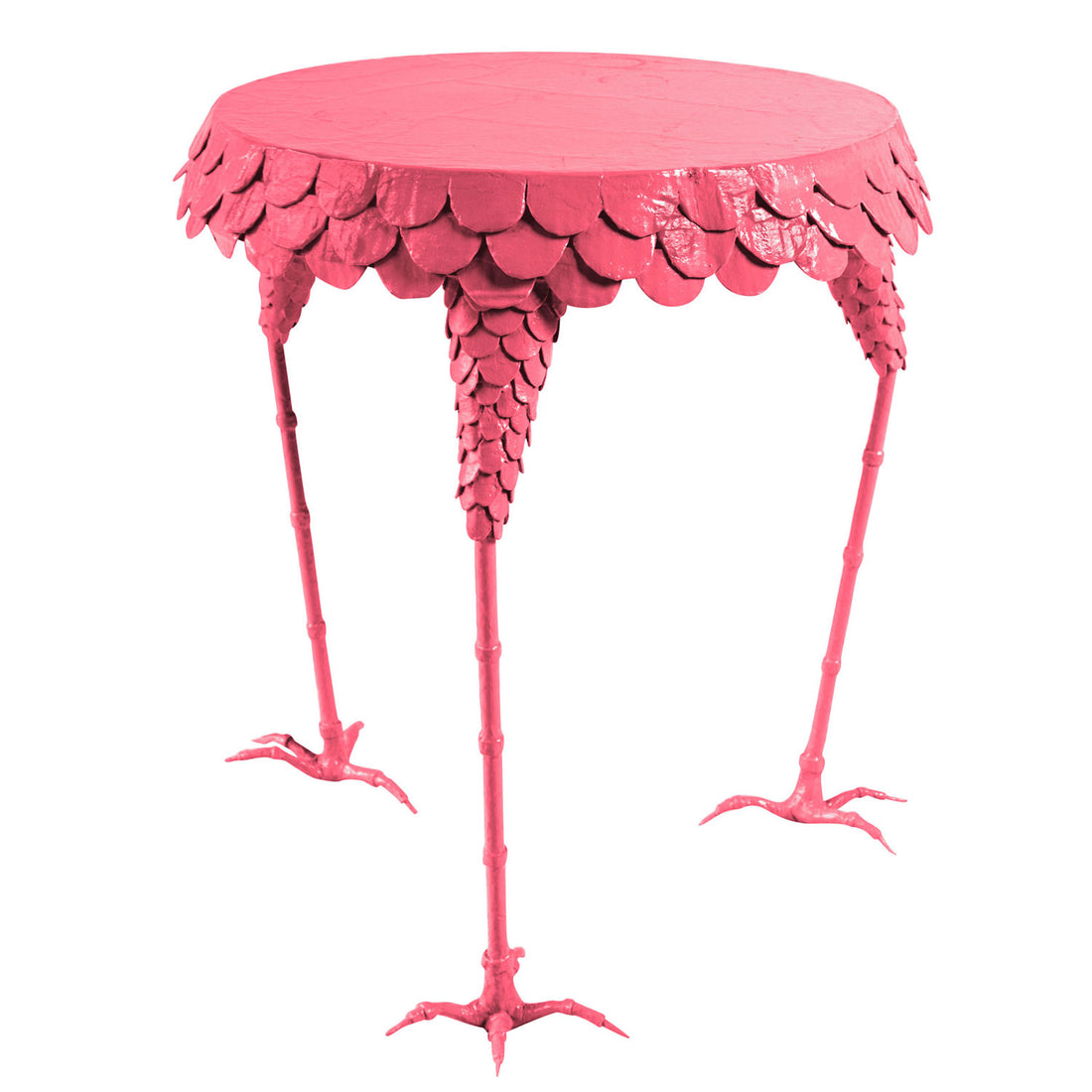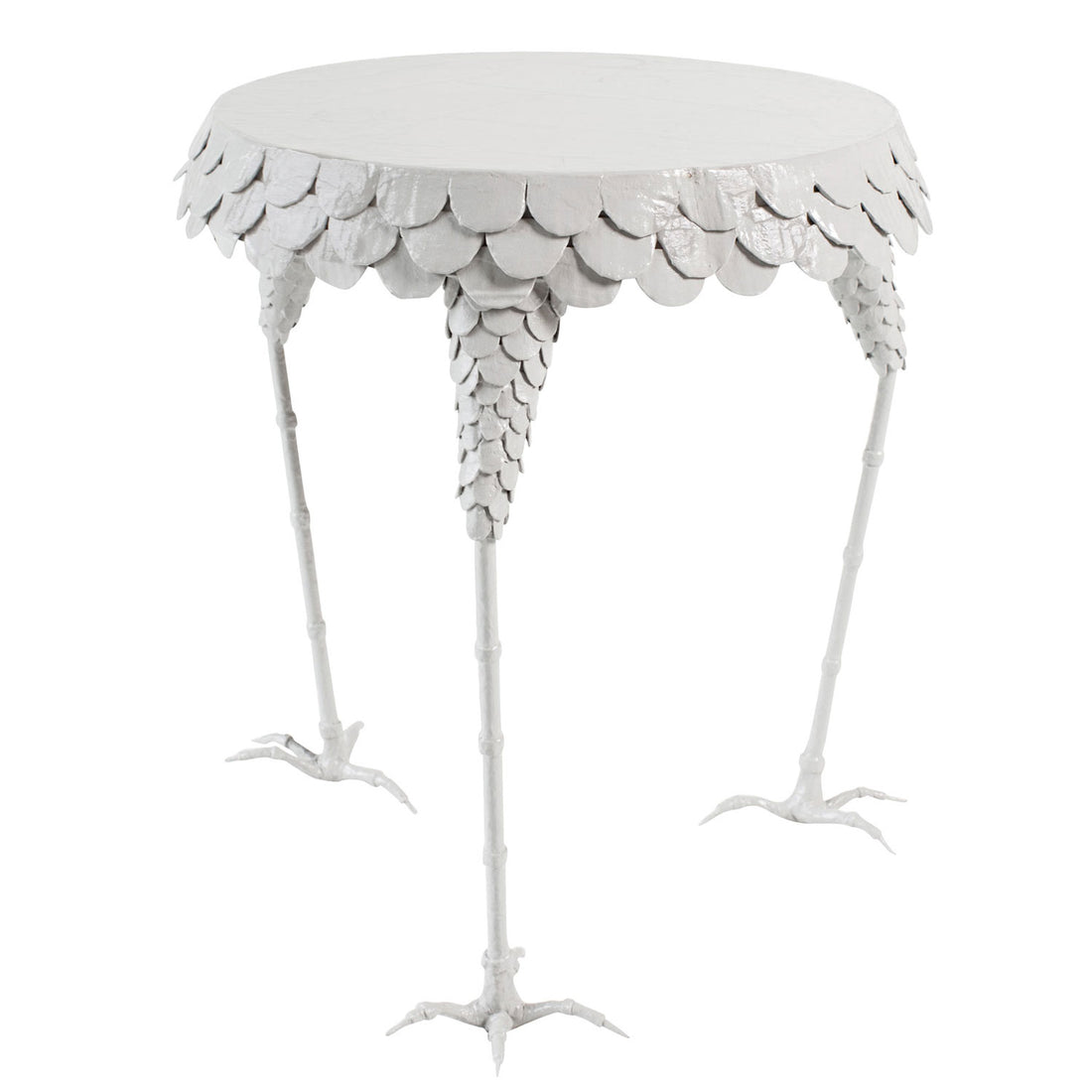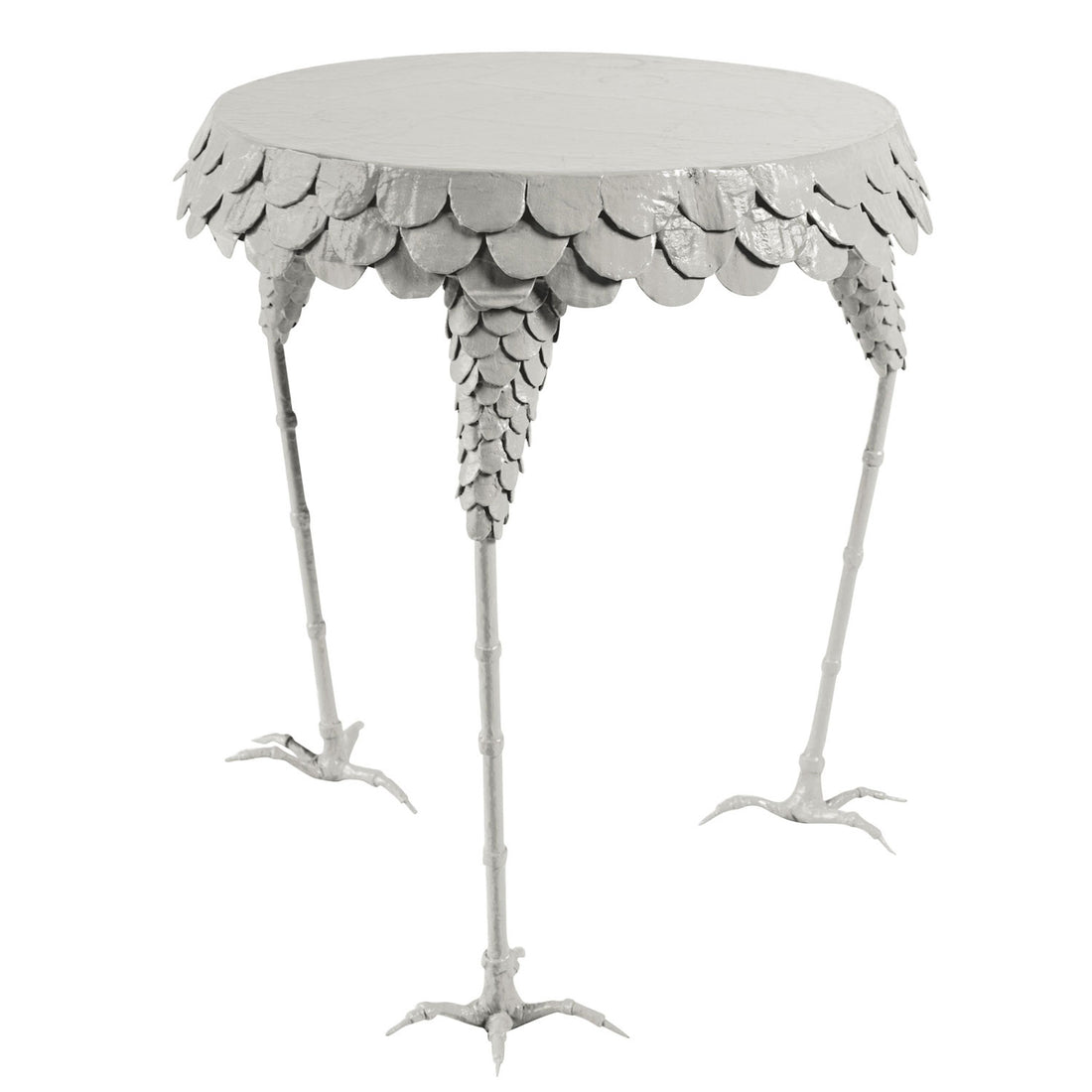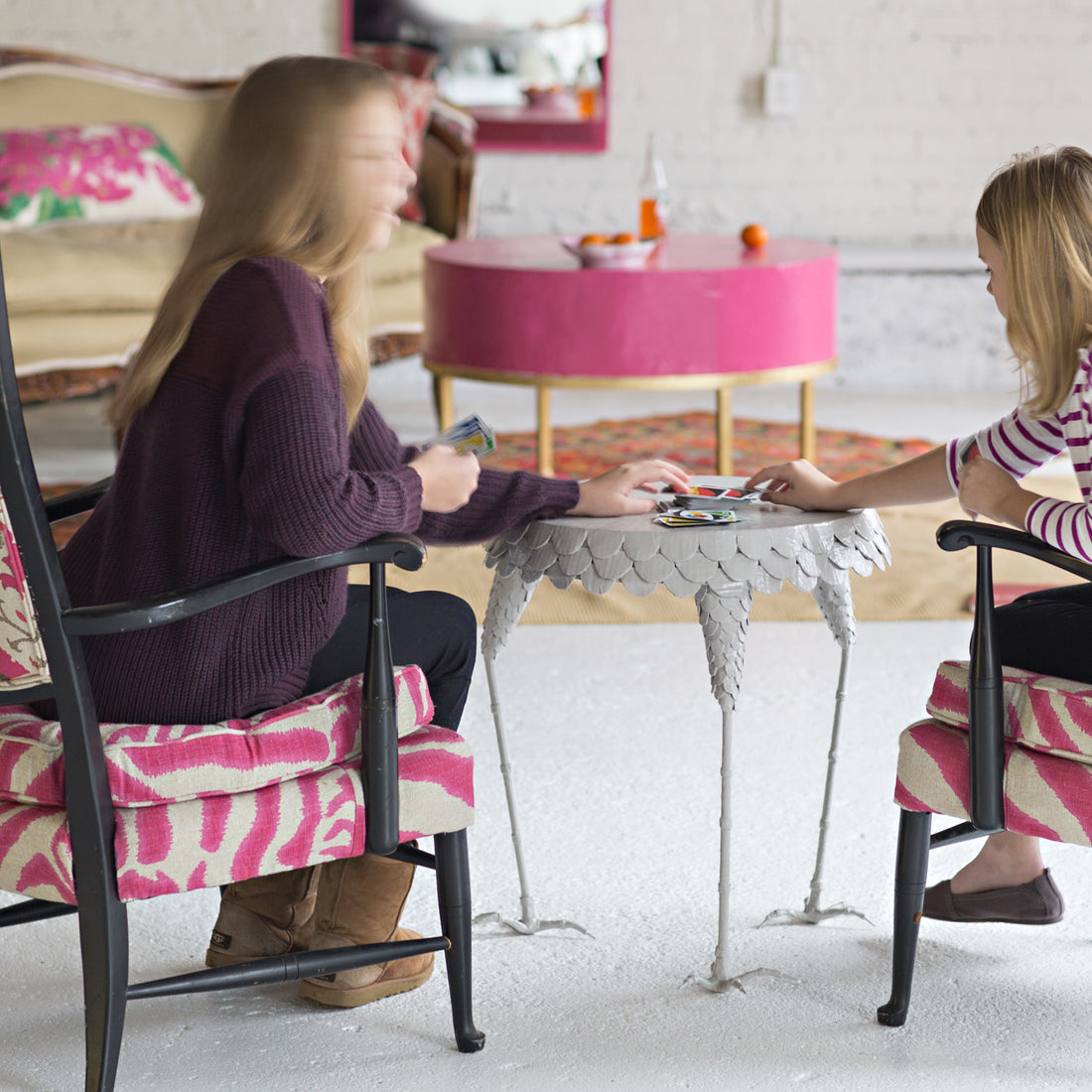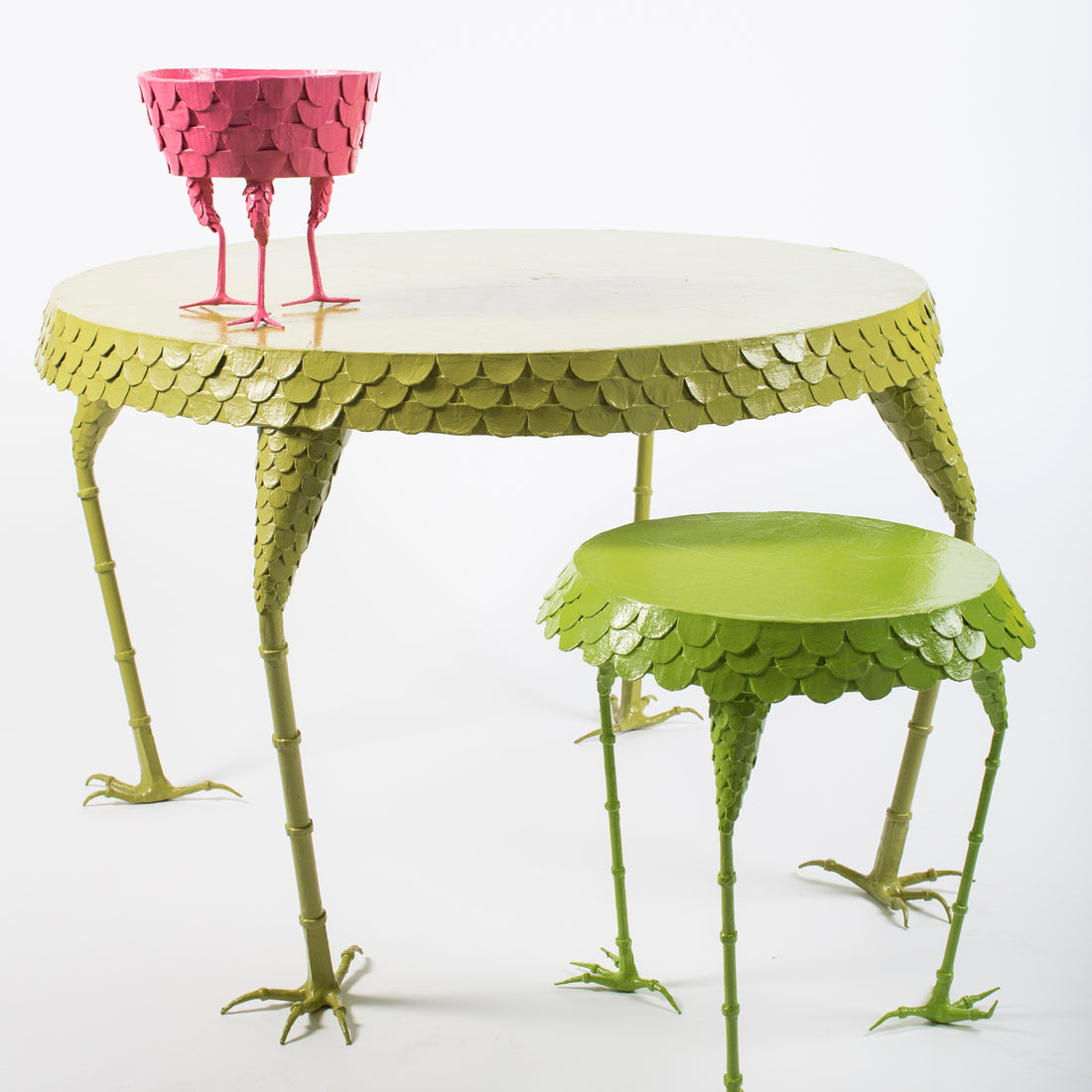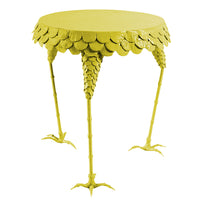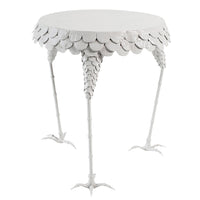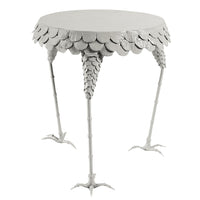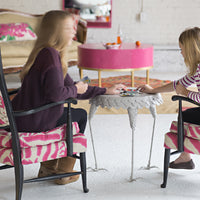 Bring your favorite fowl inside with this fun side table. Eggs not included. The hilarious and handsome Henny Penny side table is crafted with iron legs and feet, a wooden top, feathers and details are cut from cardboard, and the whole thing is wrapped with layer upon layer of papier mache. Finally, we add 2 coats of non toxic, no VOC color of your choice and then top it with a water based varnish for durability.
Details
Handmade by artisans in Mexico
24h x 23dia
Each product has been photographed and digitally recolored. The product you receive may appear slightly different than our photograph on the website.

For more details about our colors, visit our Color Page.

If you'd like to order a swatch card to see our colors in person, get one for free here.
For White Glove service, please email support@straydogdesigns.com before you place your order.
I have to repair it
There is some minor repair I need to do to this piece. Always frustrating to have to fix things when they arrive.
Hello Ms. Morgan.
Very sorry to hear there was any damage. I understand it is frustrating as it is frustrating for all involved. We rarely have damages, but we certainly acknowledge that they do happen. These are large items with lots of surface area winding their way through the UPS system. (Boy do I wish sometimes we sold t-shirts or something!) But when a damage claim comes to us, our number one priority is to fix that issue as quickly and smoothly as possible. In looking through our system, I do not see where you or your receiver made a claim for the damage, and without knowing, there is nothing we can do. If you would kindly send pictures of the issue to support@straydogdesigns.com then we will work to get the situation remedied.
Best,
Billy
Totally Fabulous!
I love this table! We have it in Down Pour Blue and it's one of the first things you see. Everyone loves it. It's so whimsical and fun! And it's the perfect size!
handcrafted & high quality
Worth the Wait
By collaborating with local artists in San Miguel de Allende, we blend modern style with timeworn techniques that have been passed down for generations. The result is handcrafted, high quality, and one of a kind - just like you and your home!
the stray dog way