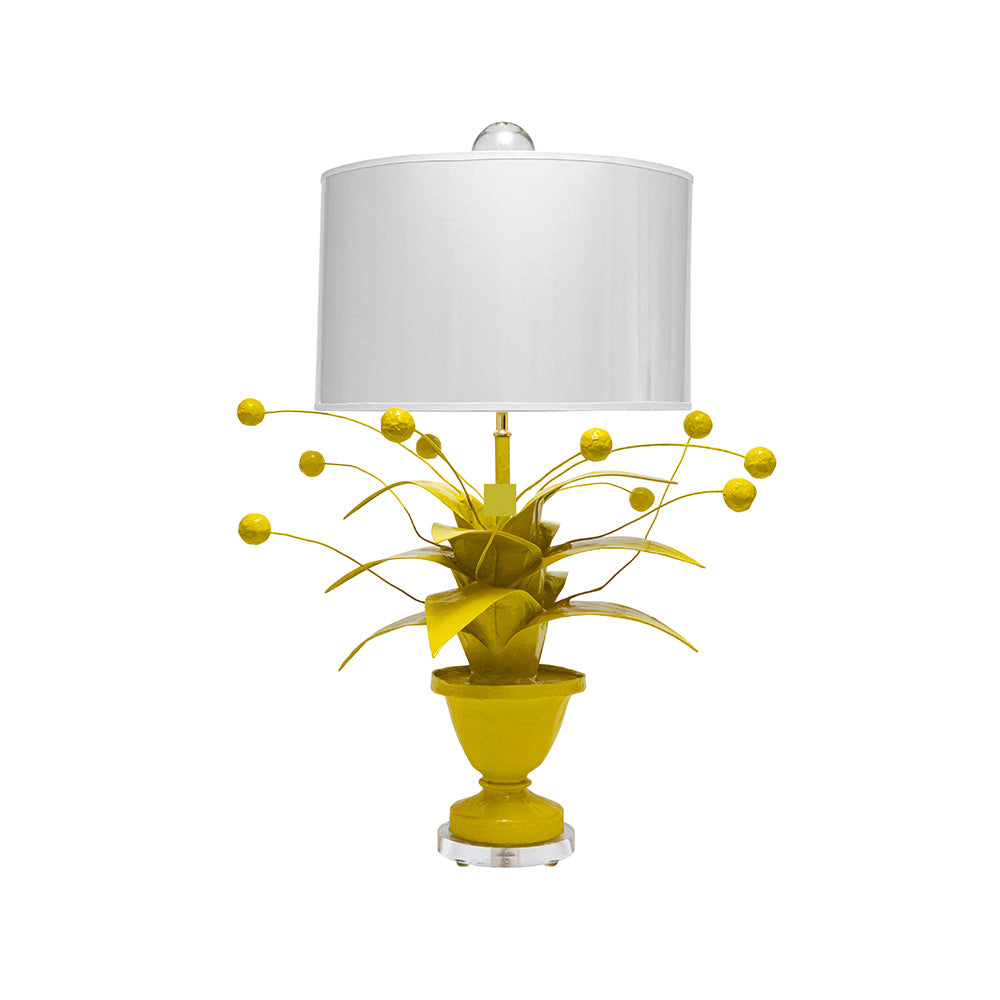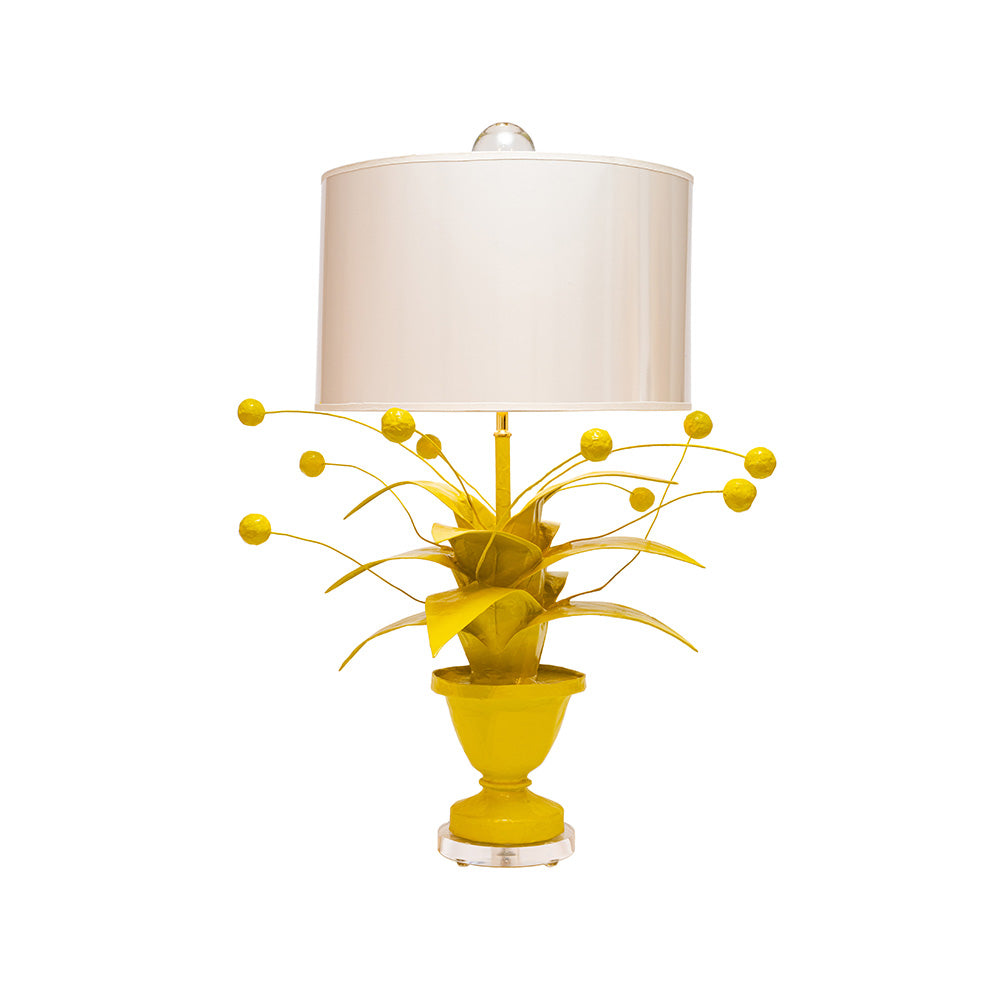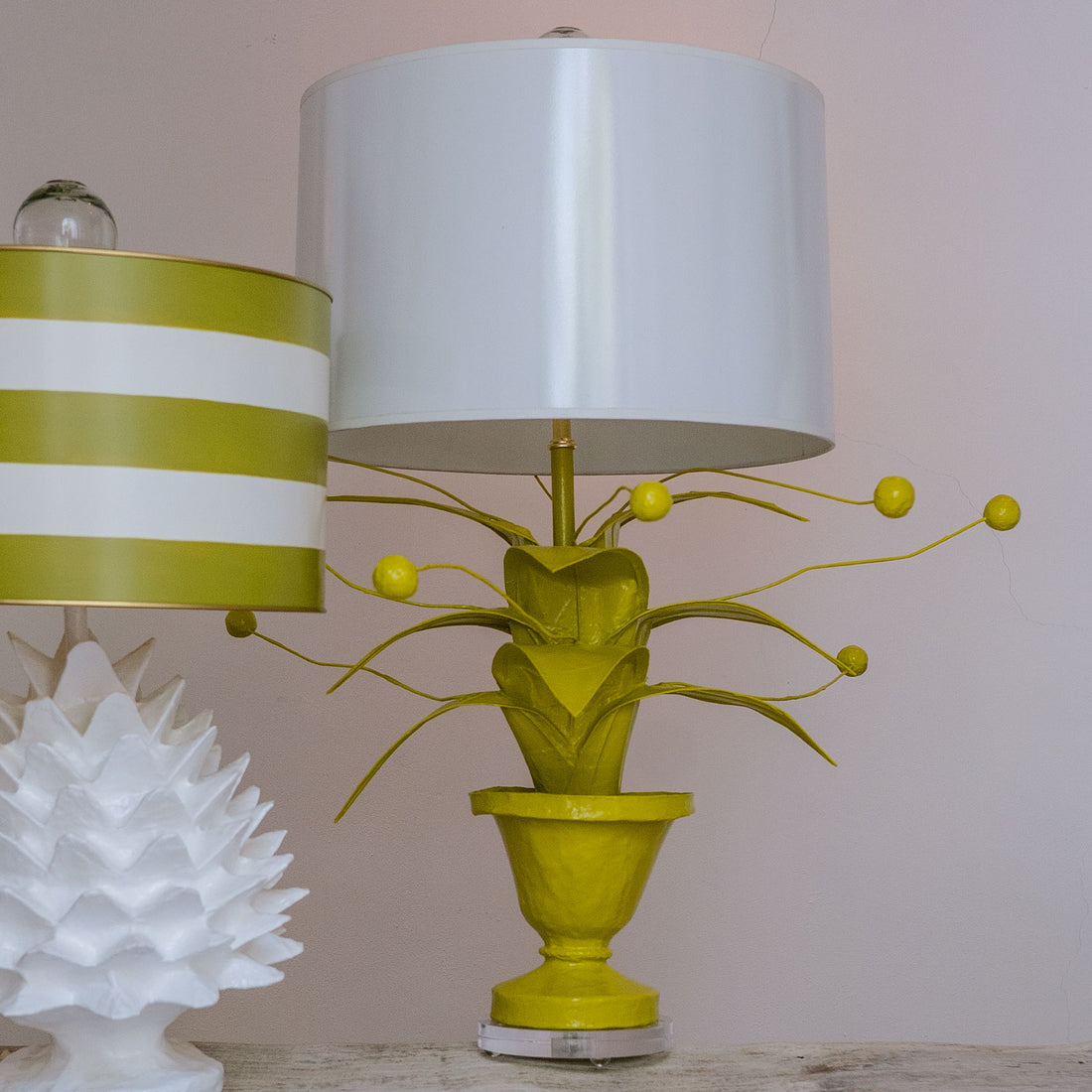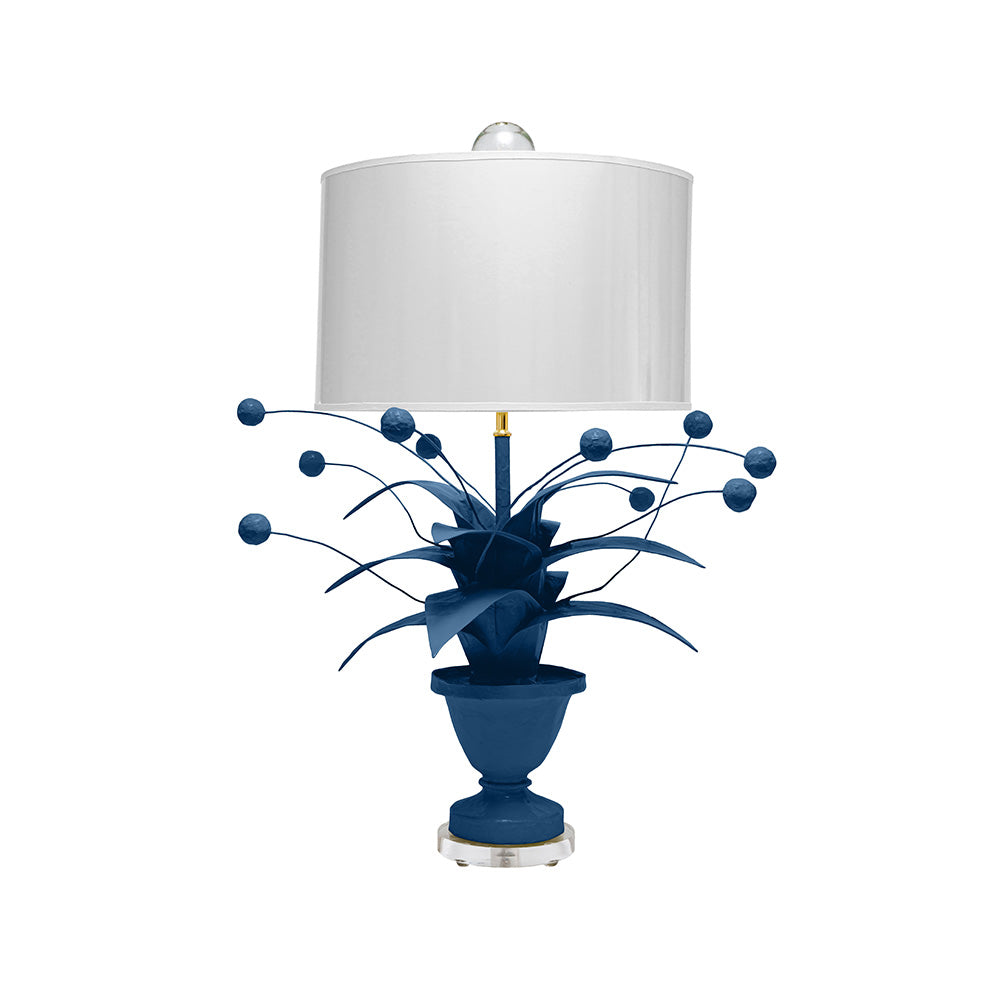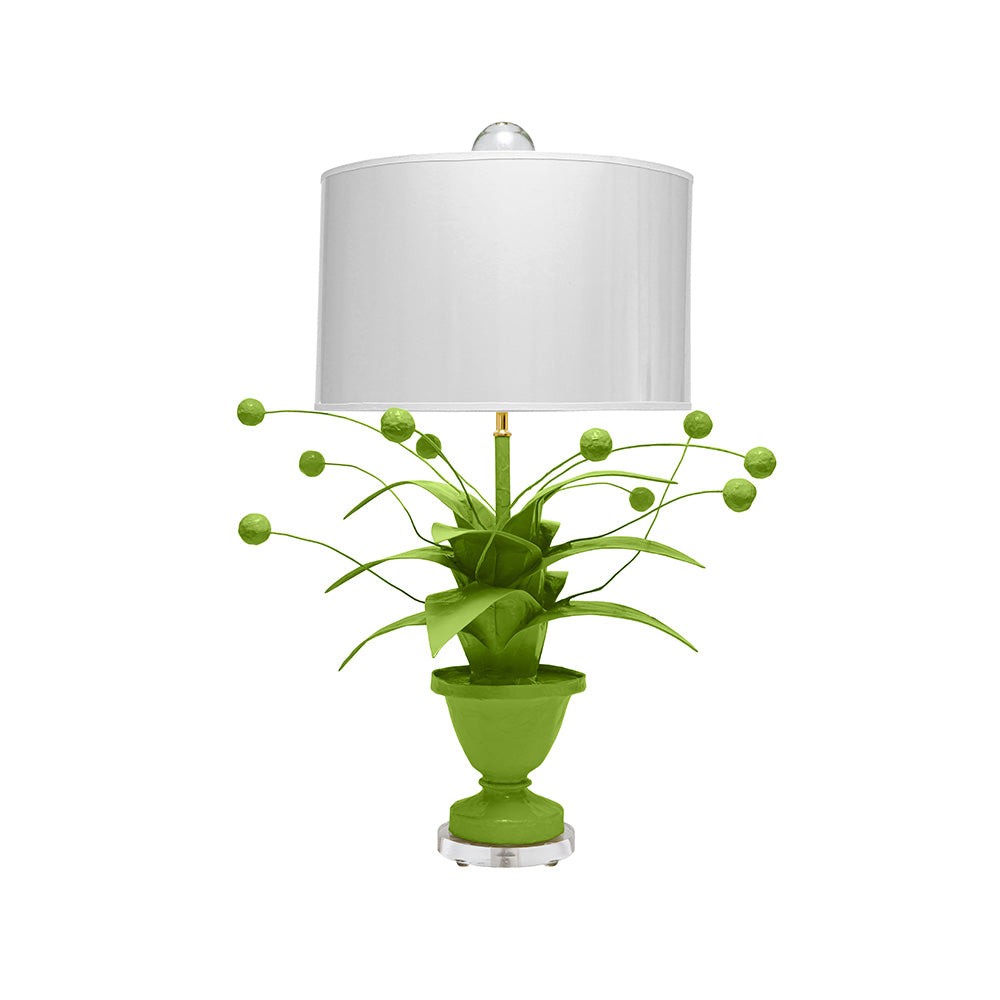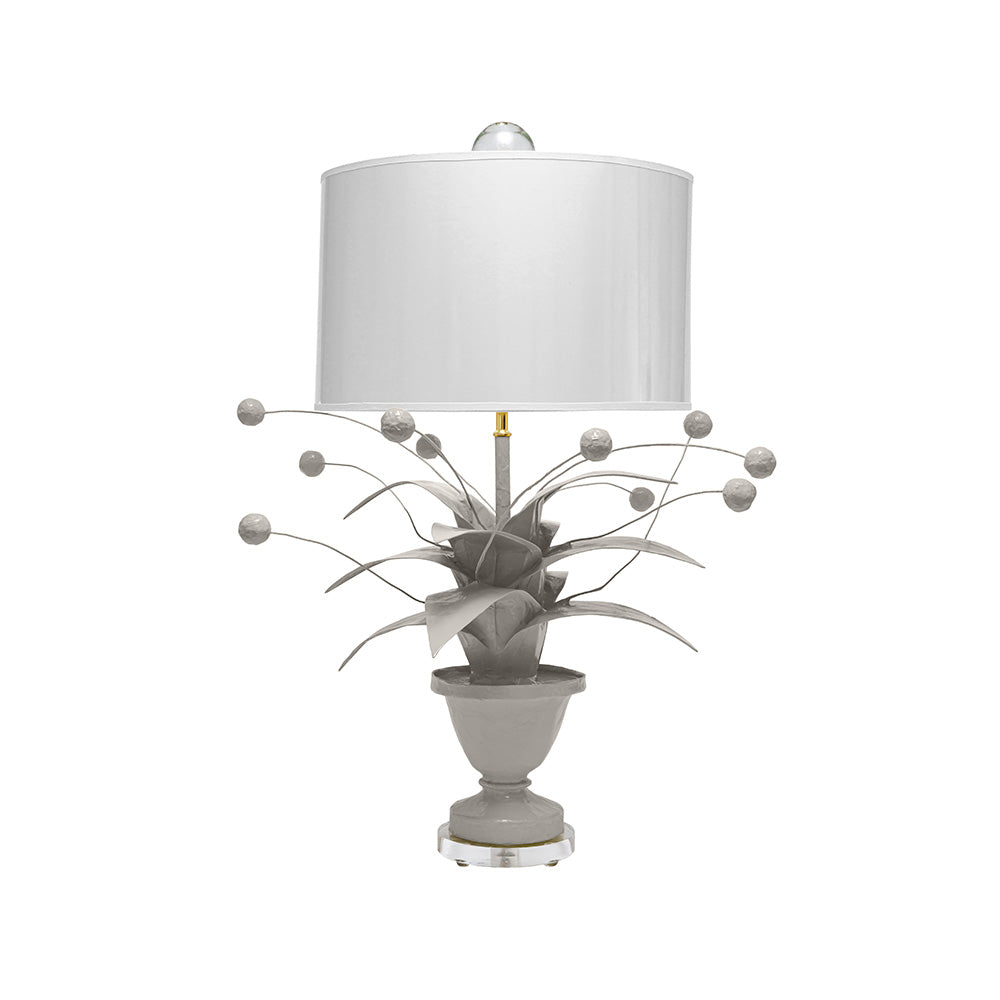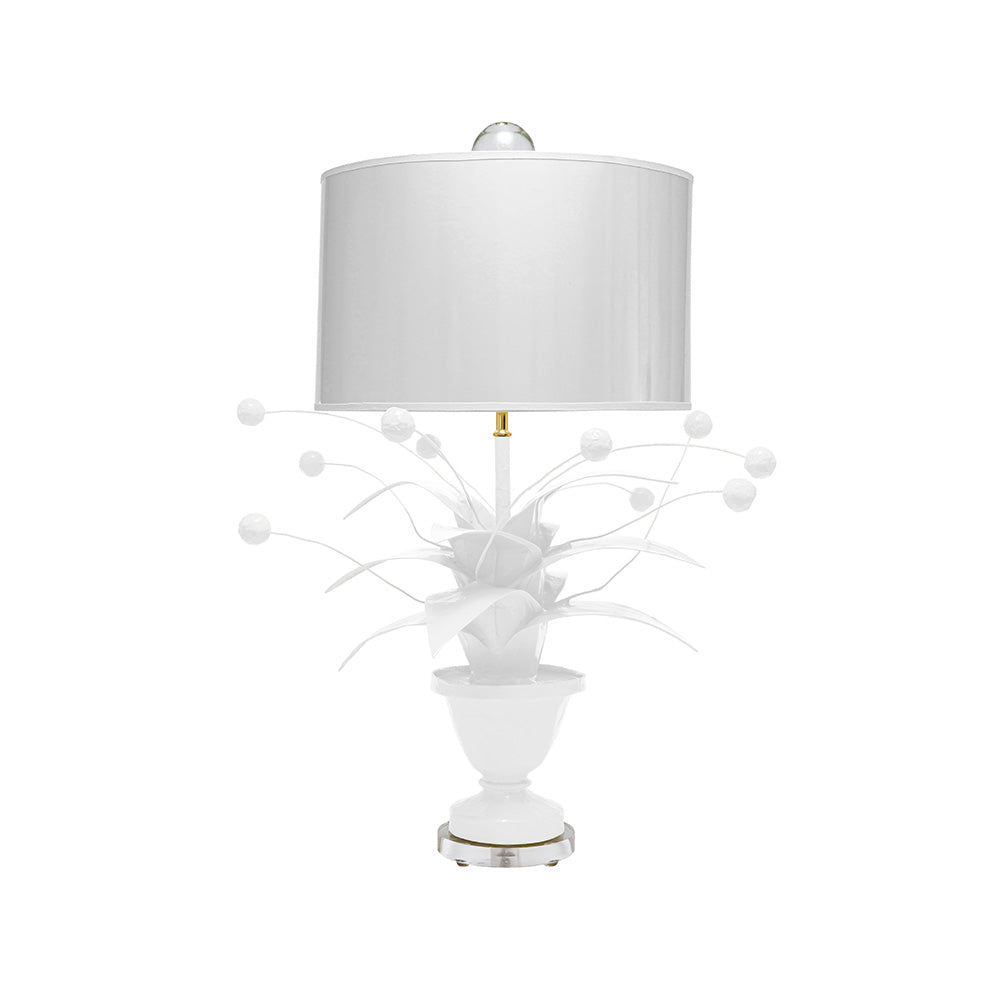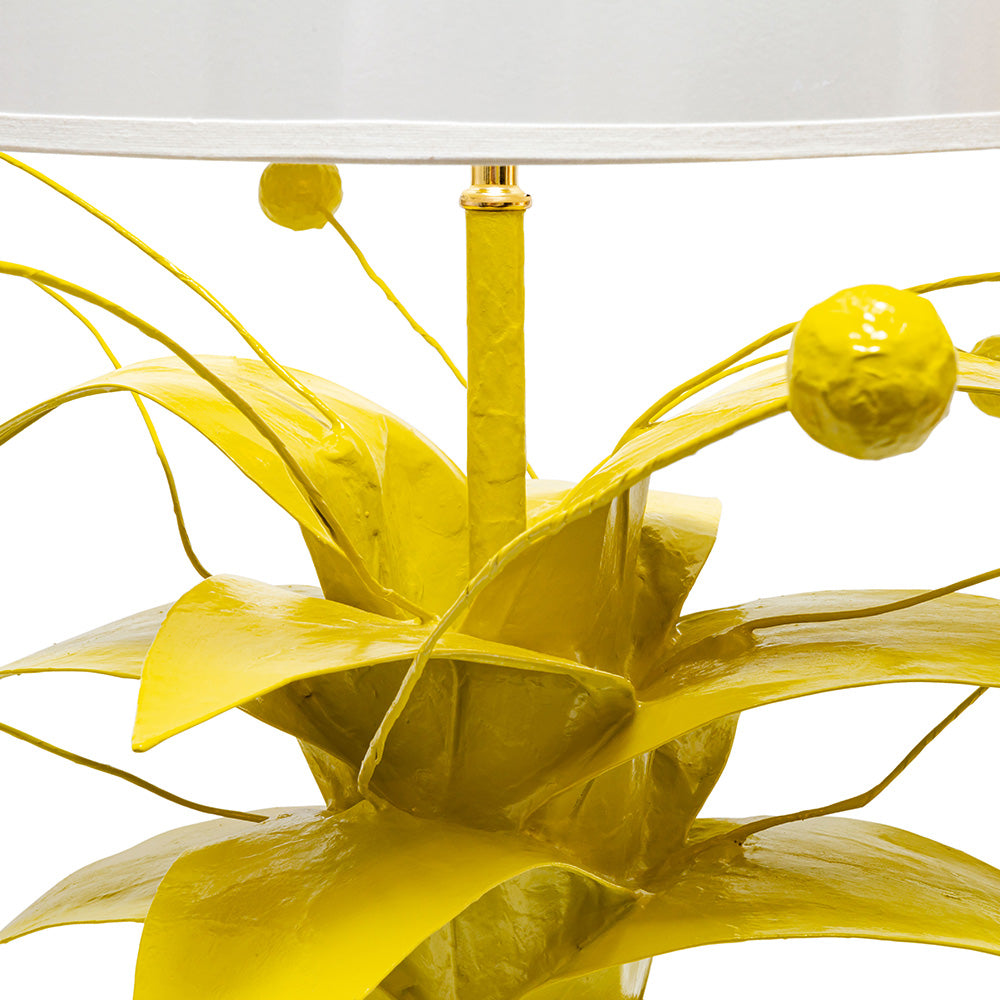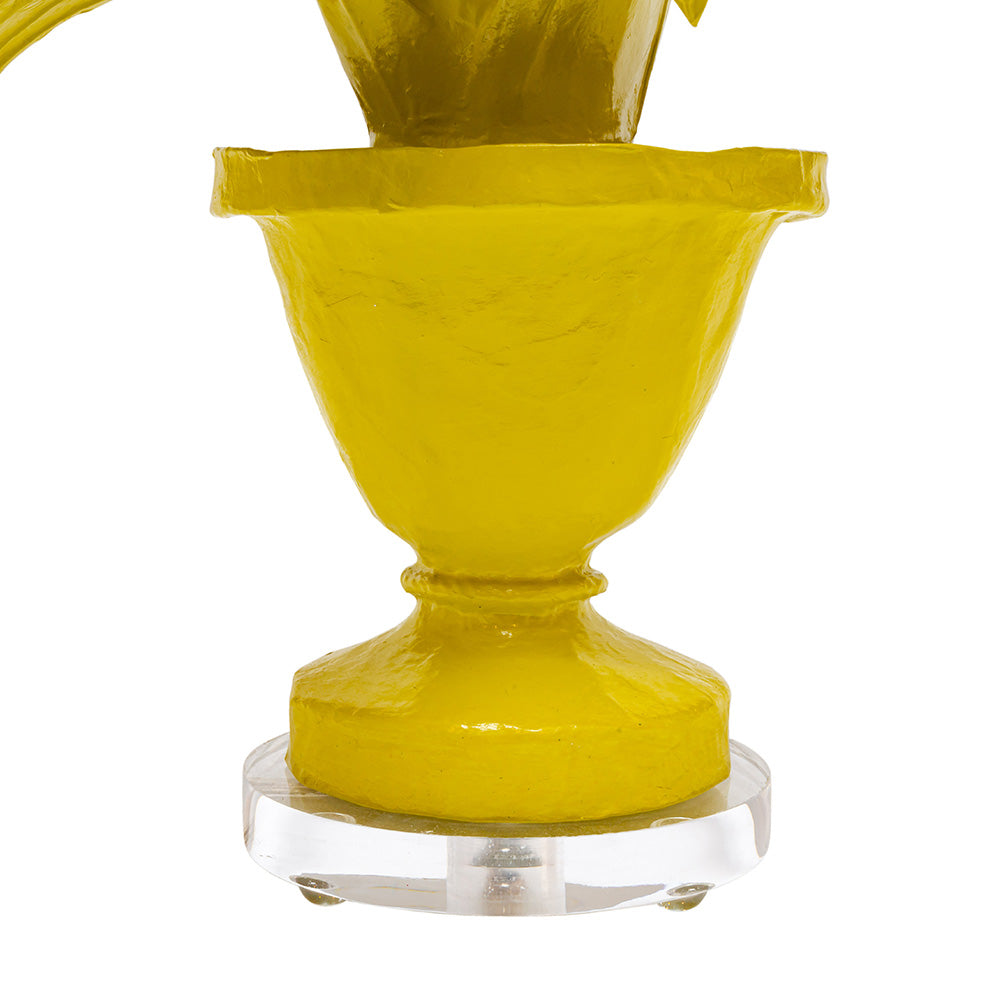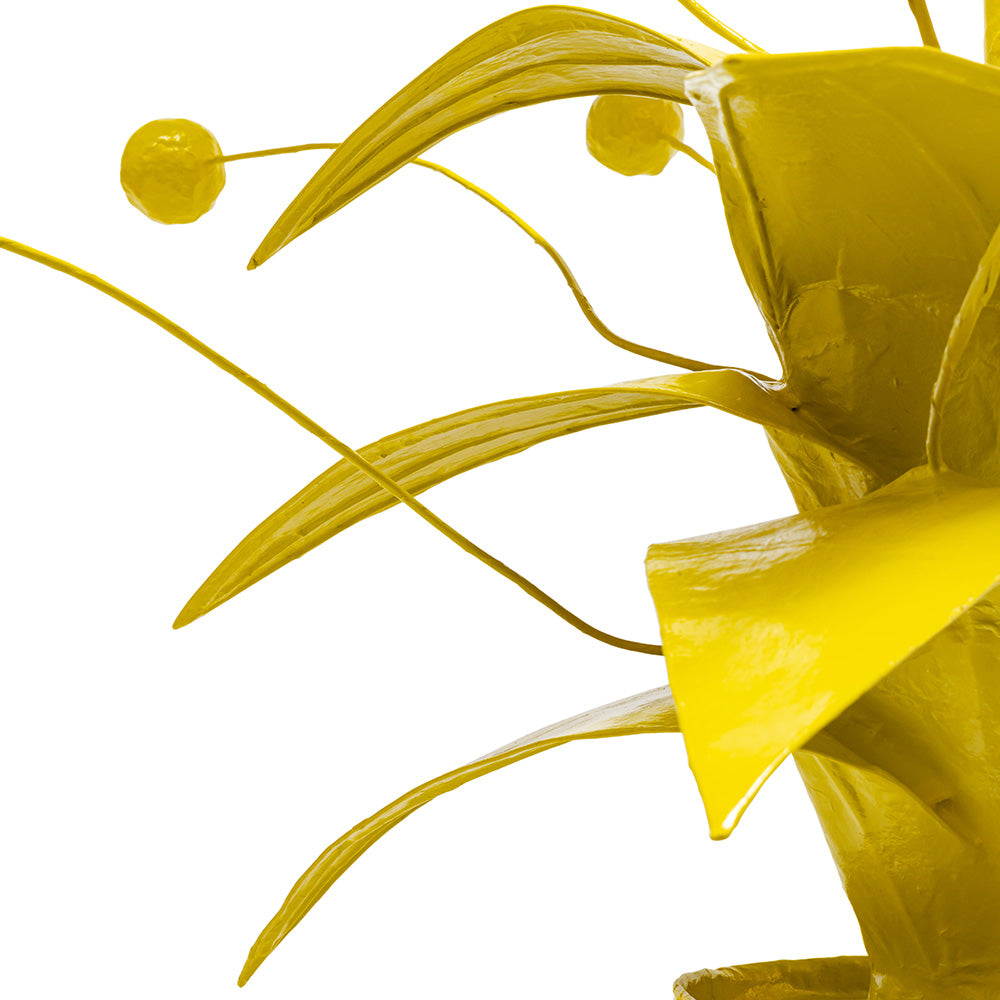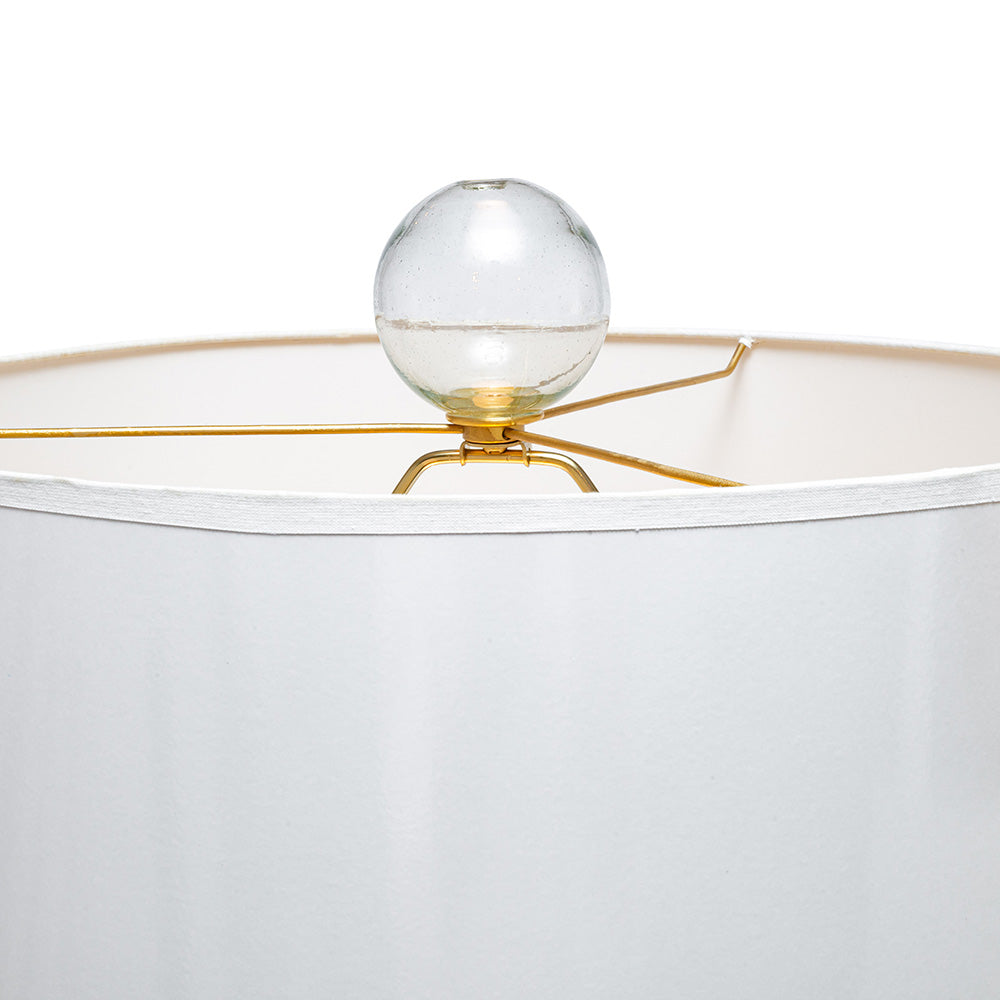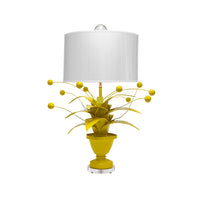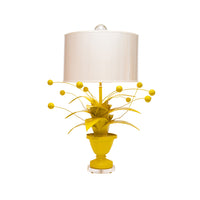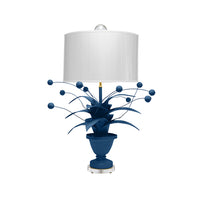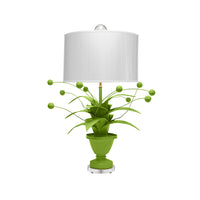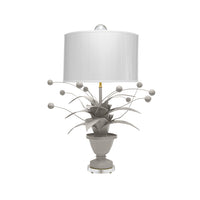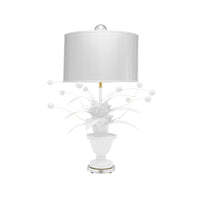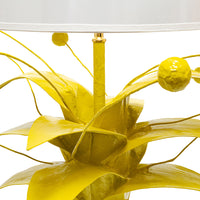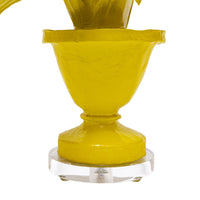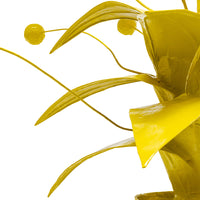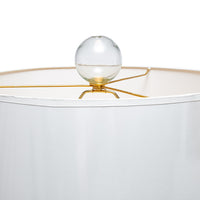 This funky papier-mâché lamp takes all the work out of houseplants. Its luscious leaves and  reaching berries are no fuss. Hand sculpted and finished with two coats of a non-toxic paint and a poly topper. The shade is crafted from painted paper and the finial is mouth blown recycled glass. Everything except the acrylic foot is created by our talented artisan crew in Mexico. 
Details
Accepts one 100 watt incandescent bulb and can take a 3-way bulb
34 x 27dia
Shade alone is 12 x 19dia
Each product has been photographed and digitally recolored. The product you receive may appear slightly different than our photograph on the website.

For more details about our colors, visit our Color Page.

If you'd like to order a swatch card to see our colors in person, get one for free here.
For White Glove service, please email support@straydogdesigns.com before you place your order.
Soot on product
I just found you guys and I love your products, so I bought some things recently and they just arrived a couple days ago. The pink orchid came with about an inch- 2 inches of black soot on the sides of the bottom. It was strange. There wasn't any soot in the box. I tried to wash it off, but it stained the product. Since I never return things because it's too much of a fuss for me, I bought hot pink spray paint. It covered it and matched quite well.
I bought it from Madre Dallas. I thought you guys should know that happened
Hello Joan.
Thank you for letting us know about that there was an issue with your orchid. Did you by any chance get a picture of it? That would help us identify what the substance was as we have never had such an issue before. Also, we would of course have switched that orchid out, but it sounds like we are going to have to give you a job instead in our paint department!
best,
Obsessed is an understatement
They are beyond amazing and magical!! So much personality in this pair of pink crunch berry lamps!
So kind, Cathy. Thank you!
Waiting forever
I haven't received this lamp yet. I've been waiting for 4 months.
Hello Jennifer.
We agree, that is not an acceptable time line. The artisan who makes the crunchberries has been overwhelmed with orders as her team has 3 of our top selling items. We apologize for the delay. On a good note, it is going out this week.
I love this lamp
I purchased this lamp three years ago and as we just moved, I was once again reminded of just how much I love it as I parsed through our belongings and had to decide which ones came with us and which ones would be a part of the moving sale. :-) Yes, it definitely came with us. I can't tell you how many people have remarked about it since I have had it. It is whimsical, colorful, and, particularly at night, simply a wonderful addition to our living room. (Yes, I came here to look at potential new purchases for our new house. Can't you tell?)
handcrafted & high quality
Worth the Wait
By collaborating with local artists in San Miguel de Allende, we blend modern style with timeworn techniques that have been passed down for generations. The result is handcrafted, high quality, and one of a kind - just like you and your home!
the stray dog way