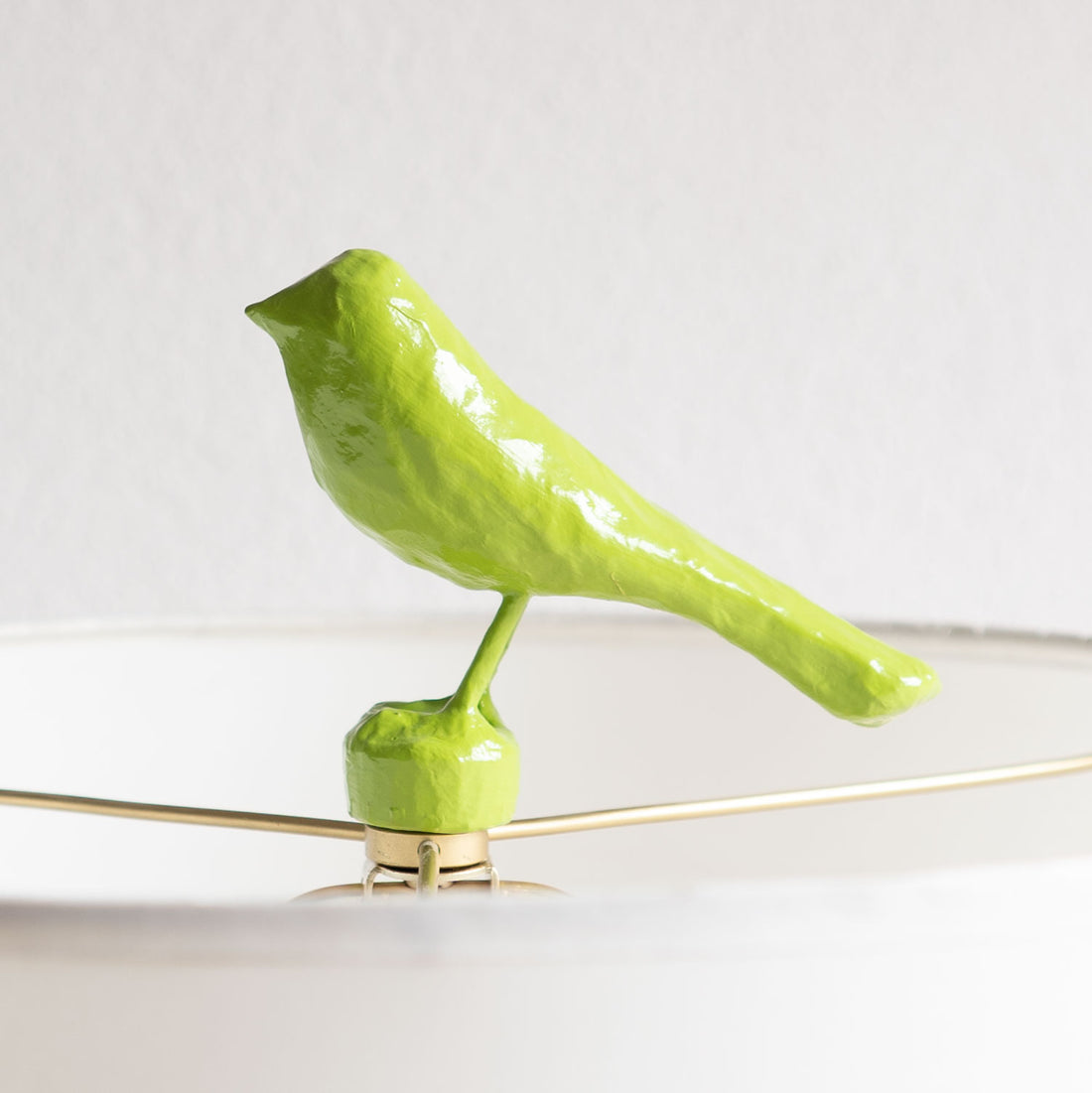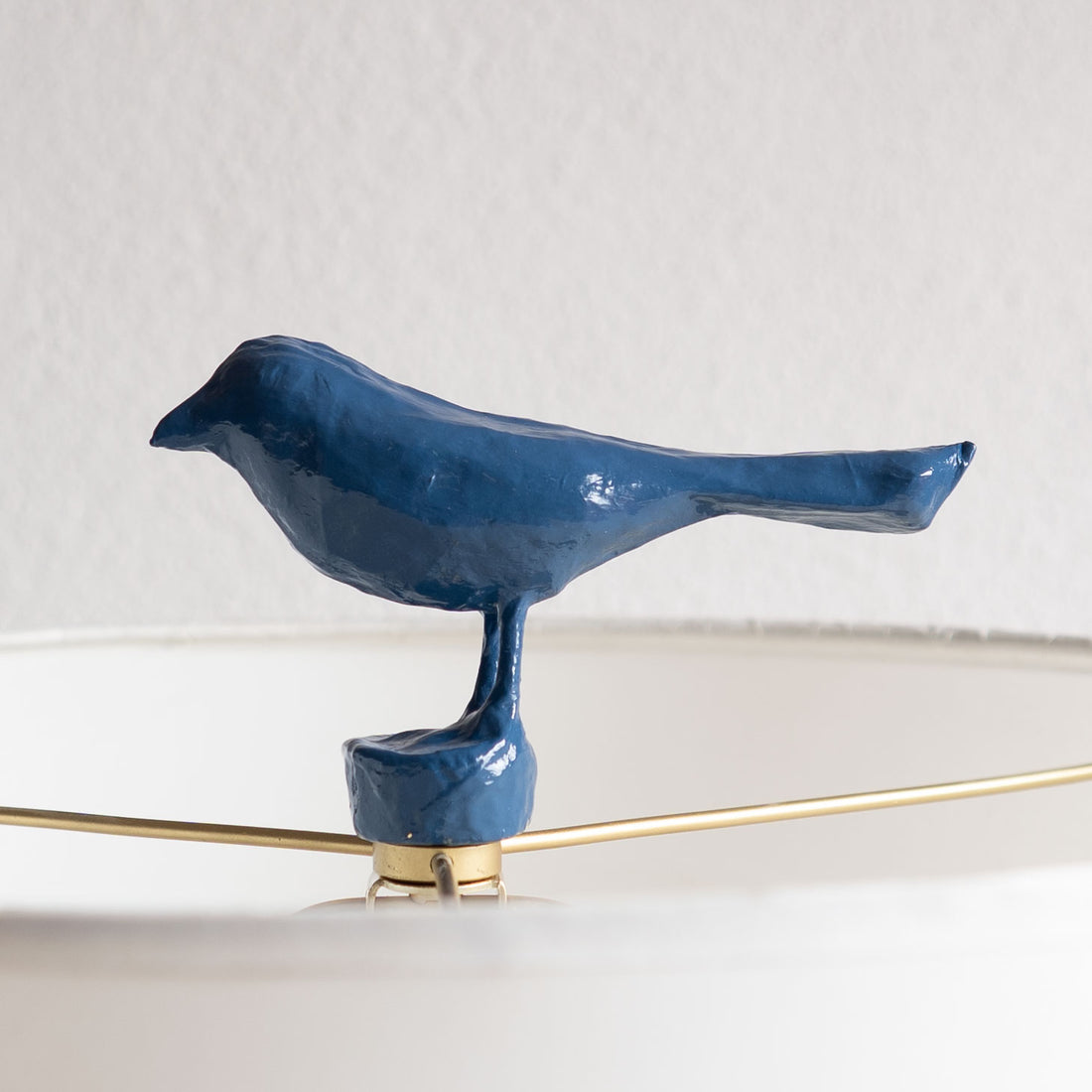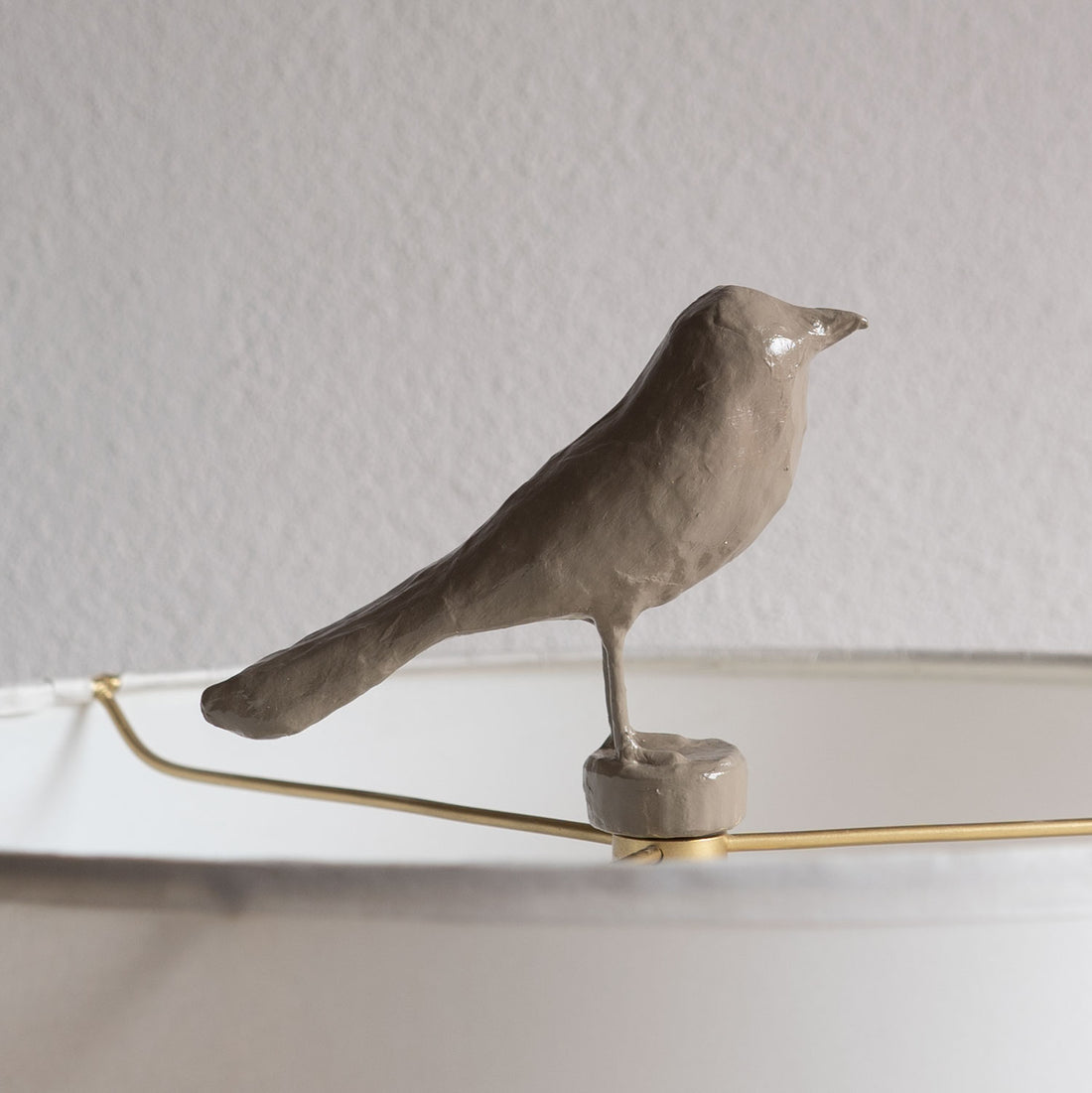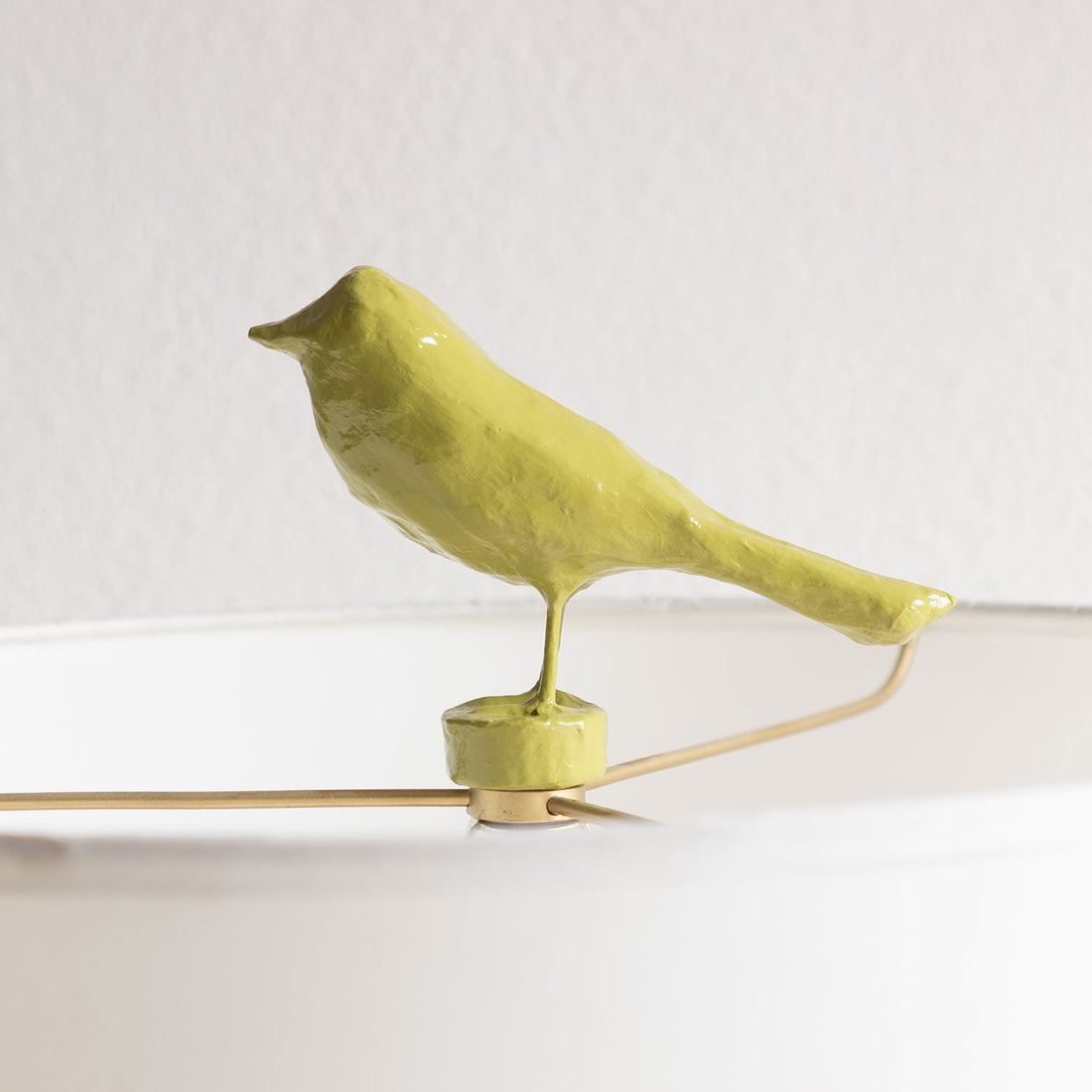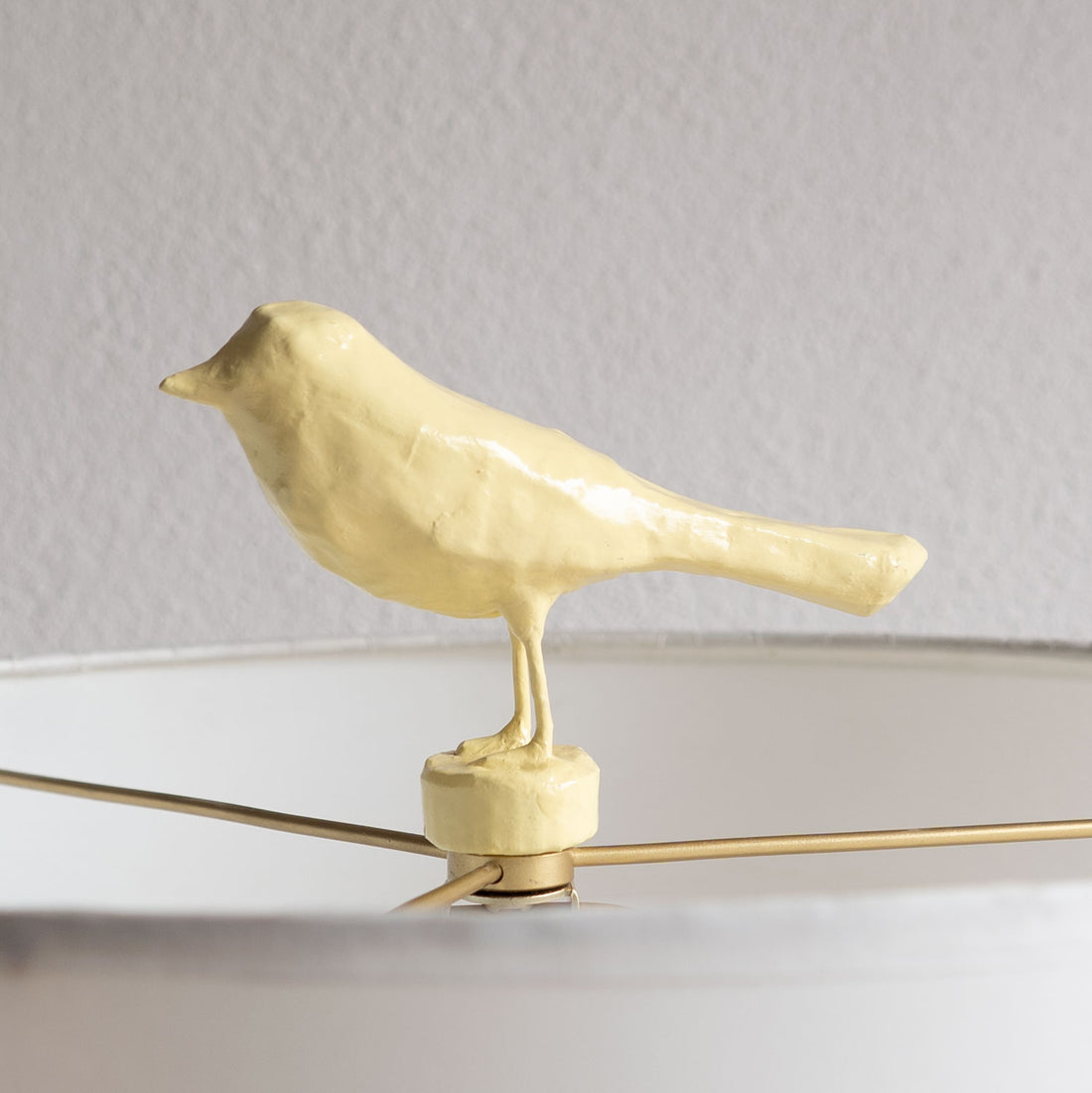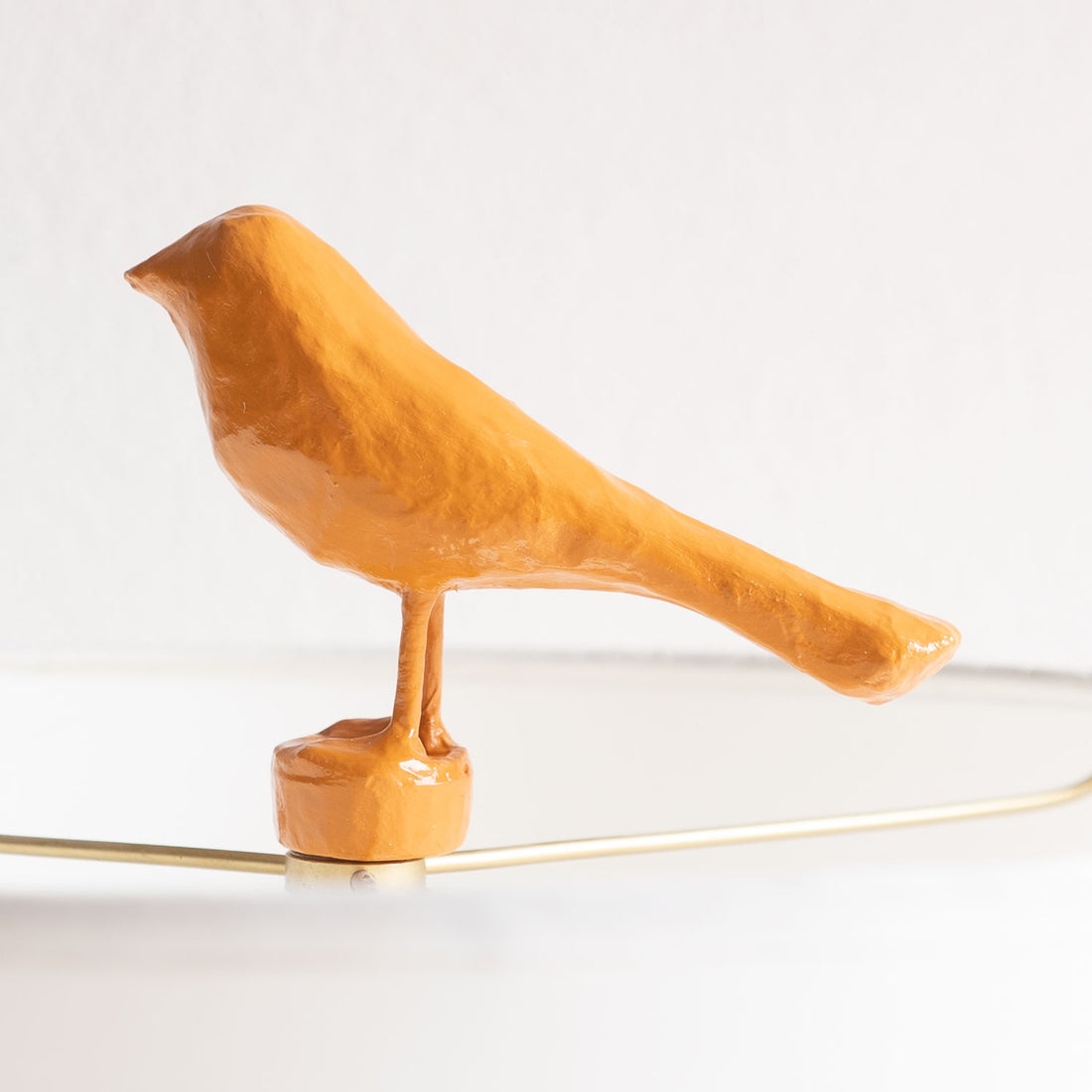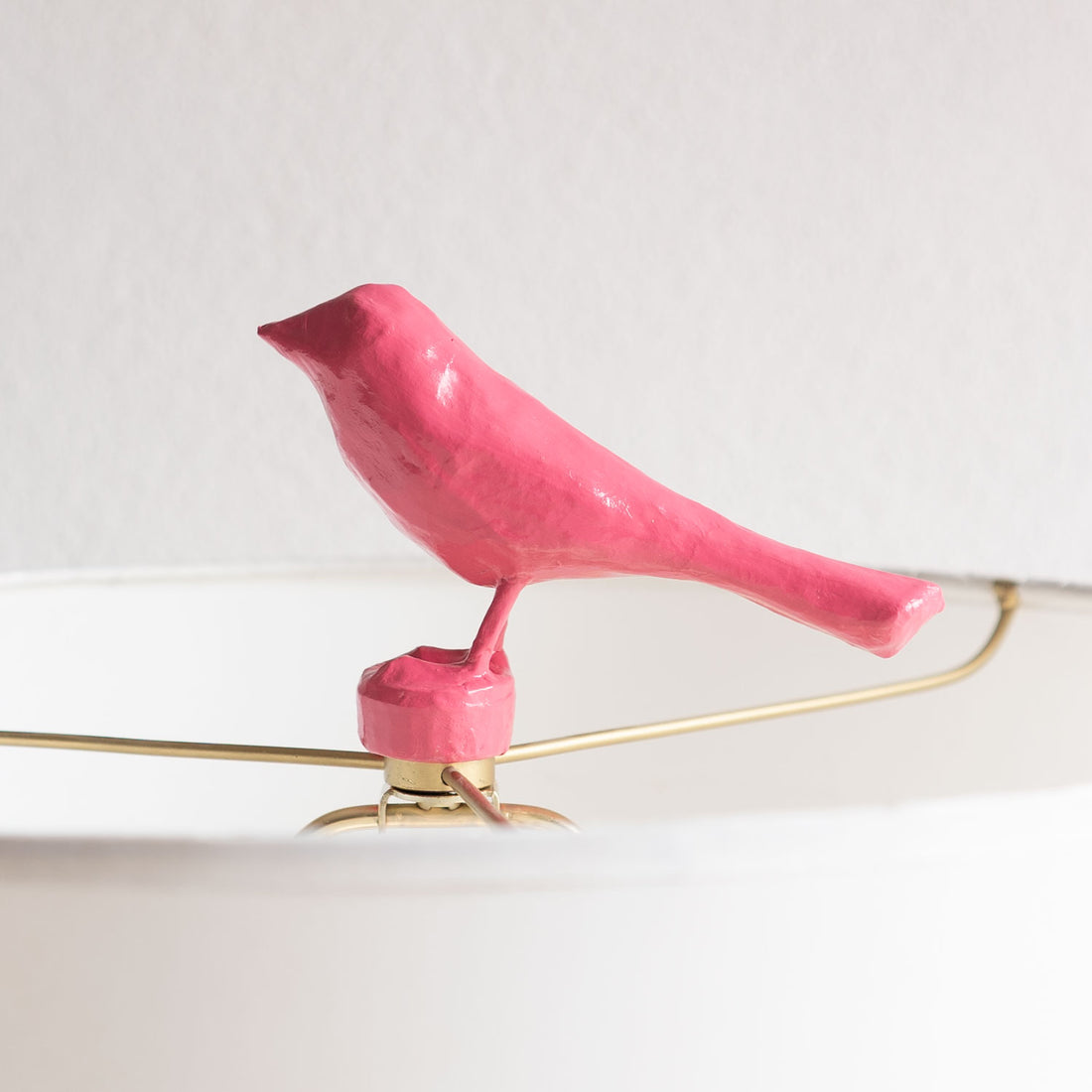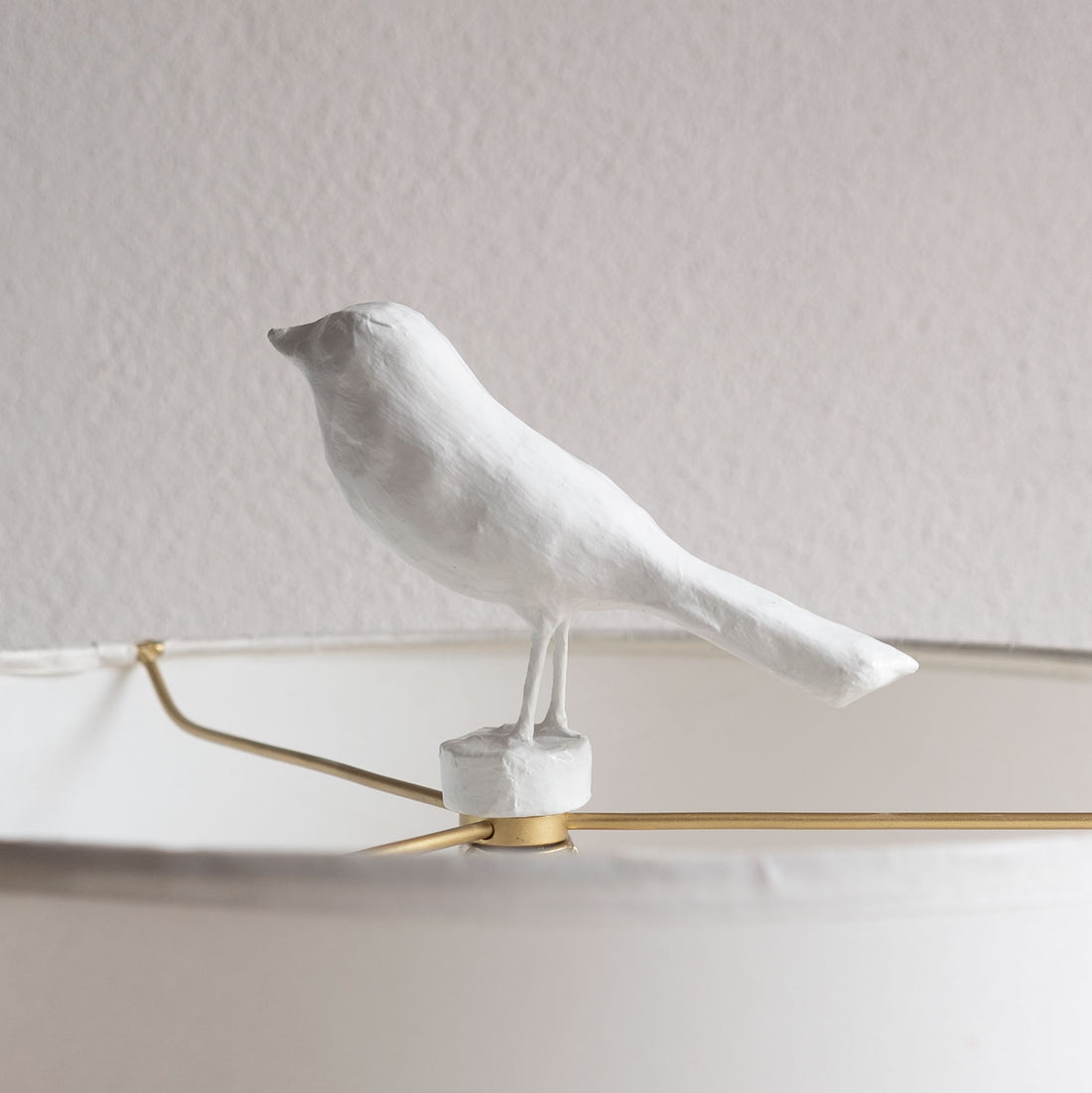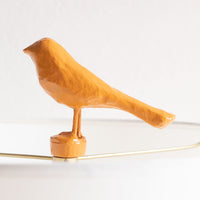 This little tweety bird is the perfect accessory for your lamp! Our papier mache bird finial will perch on top of your lampshade, perky and poised. This is the replacement finial for the Steph Wood Lamp, but will fit any standard harp.
Details
Papier mache
Handmade in Mexico
4.5" tall x 5" long
Each product has been photographed and digitally recolored. The product you receive may appear slightly different than our photograph on the website.

For more details about our colors, visit our Color Page.

If you'd like to order a swatch card to see our colors in person, get one for free here.
WARNING: This product can expose you to chemicals including: lead which is known to the State of California to cause cancer and birth defects or other reproductive harm. For more information, go to www.P65Warnings.ca.gov
The warning listed on our website is in accordance with a law implemented by the state of California called Proposition-65. Under this regulation, California law requires businesses to provide warnings for products containing chemicals that the state of California has identified as carcinogens or reproductive toxins. Recent amendments to this law require any retailers selling to California residents to list this warning on their website.
There are currently almost 1,000 substances on the Proposition-65 list, ranging from cigarette smoke and asbestos to aspirin and wood dust. One of the materials listed is lead, and because most light fixtures contain brass in the sockets or in the frames of the shades, we are required to put this warning label on our light fixtures. Brass is a metal alloy consisting of copper, zinc and small amounts of lead, which is what triggers the "lead" warning under California Proposition-65 since lead has been shown to cause cancer when it is ingested.
We hope that this explains things a little more clearly. If you have any additional questions, we would suggest visiting the website mentioned above for more information and the complete list of substances that require warnings under Proposition-65.
Bird Finial
Pink Bird Finial is beautiful but unfortunately the opening on the finial is too small for any of my lamp screws. I can only use it as a little decorative piece, not for it's intended use on a lamp.
Hello Anna.
There are basically 2 sizes of holes for lamps. The most common is Harp thread which is 1/4-27 (threaded solid stud 1/4' diameter) -- which is how the finial you have is threaded. The other is a nipple/pipe thread which is 1/8 IP (hollow threaded tube 3/8' diameter). You can remove the brass piece that is inside the bottom of your bird finial (best way is hold the edges of the finial adapter-brass piece-with pliars and turn it out)....this will give you the larger size. So try that. If you have an old Tiffany lamp with a 1/4', we will be out of luck as those are rare.
If you need any help, contact us at support@straydogdesigns.com or call our toll free number 866-478-7297.
handcrafted & high quality
Worth the Wait
By collaborating with local artists in San Miguel de Allende, we blend modern style with timeworn techniques that have been passed down for generations. The result is handcrafted, high quality, and one of a kind - just like you and your home!
the stray dog way